K-Pop Groups Highlight & BTOB Members' College Degrees Get Cancelled By Ministry Of Education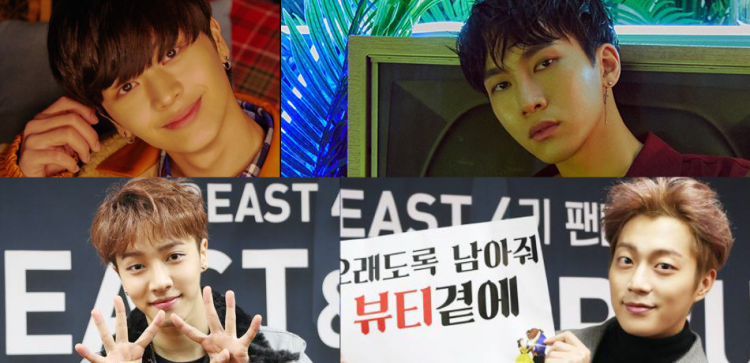 South Korea's Ministry of Education has released its verdict on the request of a university to the government agency to withdraw its decision to cancel the degree of some BTOB and Highlight members. The ministry's final decision is to cancel the university degrees of the K-pop idols due to special treatment from Dongshin University.
Earlier this year, the Ministry of Education found that Highlight members Lee Gikwang and Yoon Doojoon, and BTOB members Eunkwang and Yook Sungjae had received special treatment regarding class attendance when they attended Dongshin University. Aside from the four idols, singers Yong Junhyung, Jang Hyunseung, and Chu Ga Yeoul were also included in the list of celebrities who received preferential treatment from the school.
The government agency argued that the idols have received special treatment when the university approved the broadcast activities of its celebrity students as part of their class attendance records in accordance with Dongshin University's internal regulations. However, it turns out that these regulations were not in effect until 2015 and there were no provisions before then that state that class attendance could be managed differently depending on the department. This means Dongshin University acknowledged the celebrity students as being present in their classes even if they are not.
In February, Dongshin University filed a formal objection to the Ministry of Education requesting that they withdraw the cancellation of the degrees of its celebrity students. However, the ministry has decided against it and canceled the college degrees of Gikwang, Doojoon, Eunkwang, Jang Hyunseung, Yong Junhyung, and Choo Ga Yeol.
As for BTOB's Sungjae, since he is currently attending the university, his degree will not be canceled. However, all of the academic credits that the Goblin actor has received up to the present have been revoked as well.
The ministry added that since some of the idols whose degree got canceled are currently in the military, they will have to complete the required credits once again in order to qualify to graduate. Both BTOB Eunkwang and Highlight Yoon Doojoon started his military service in August 2018. Highlight Eunkwang is set to begin his enlistment on April 18.
Amidst the decision, Dongshin University said they will continue to appeal the ministry's judgment. It added that they are planning to take legal action to protect their students.
"The dismissal [of the request] isn't the end. If we disobey the order within 90 days, we can request for an administrative judgment or litigation. We are planning to do our best to move forward with litigation so that the students can avoid any harm" Maeil Business Newspaper (via Soompi) cited a source from the university as saying.
© 2019 Korea Portal, All rights reserved. Do not reproduce without permission.