BTOB's Sungjae Reveals Failed Audition To JYP; Park Jin Young Gives Reaction To Singer's Audition Tape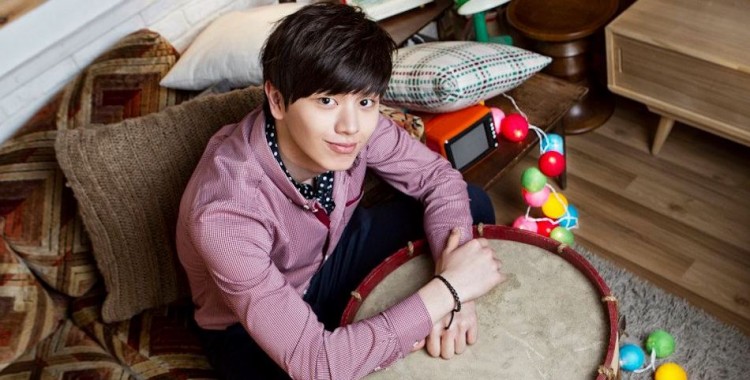 K-pop idol Yook Sungjae could have been a member of JYP Entertainment boy group instead of BTOB if only he had passed the audition of the entertainment company. The singer-actor has revealed to JYP CEO Park Jin Young himself that he auditioned for the company but failed.
In the recent episode of Master in the House, the cast visited the JYP Entertainment headquarters to meet the company's founder Park Jin Young. The cast toured the new building of the company.
MC Lee Seung Gi then surprisingly asked Park if he was aware that Sungjae had auditioned for JYP in the past. The JYP big boss was surprised and admitted that he did not know.
Sungjae recalled that he was a freshman in middle school when he participated in the audition. Unfortunately, he got eliminated in the final round. The Goblin actor said it was his first and last audition.
When Lee asked if Park knew why Sungjae got eliminated, the JYP CEO said he did not. Sungjae offered his theory and said it could be because Park was not present during his audition.
Then the staff of Master in the House showed footage of Sungjae's JYP audition. As the BTOB singer became mortified of the thought of watching his old audition, Lee revealed that Sungjae isn't usually embarrassed about his past.
After watching the clip, Park Jin Young hilariously commented on Sungjae hair and clothes during the audition. The 23-year-old idol defended his hairstyle saying it was the fashion back then.
Park Jin Young explained that specifically look for participant's character when he sits down in an audition. However, he said the way the aspiring singer presents himself is equally important too.
"It's best to either have a cool hairstyle or to just look your age. If you're in your first year of middle school, it helps you to look like you're in your first year of middle school. But because of his clothes and hair, [Yook Sungjae] didn't look like he was in his first year of middle school, and that can hurt your chances," he explained.
Despite failing in JYP audition, Sungjae did fulfill his dream to become a singer. He debuted as a member of BTOB in March 2012. A year later, he made his K-drama debut in Reply 1994. His other notable TV dramas are Who Are You: School 2015, The Village: Achiara's Secret, and Guardian: The Lonely and Great God in 2016.
© 2020 Korea Portal, All rights reserved. Do not reproduce without permission.