K-Pop Idol Kang Daniel Applies For Injunction To Suspend His Exclusive Contract With LM Entertainment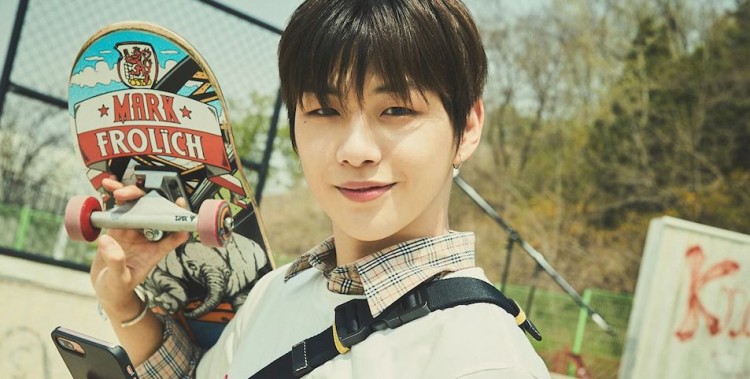 Former Wanna One member Kang Daniel's conflict with his agency is getting serious. The singer has submitted in court an application for injunction to suspend his exclusive contract against his agency.
Last month, Daniel admitted that he is in conflict with his agency, LM Entertainment. According to the K-pop idol, he sent several requests to LM asking the company to give him access to his social media accounts so he can often give updates to his fans. Apparently, all of his requests have been turned down and Daniel has opened a new Instagram account earlier this month.
In response, LM Entertainment admitted that they have received a request from Daniel but clarified that it was a request to make modification on some of the clauses in his contract. The agency added that it was just a misunderstanding between them and Daniel and they are resolving the matter with the singer.
It looks like both parties did not reach an agreement and so, Daniel filed for injunction to suspend his exclusive contract with LM Entertainment. So far, the company has yet to respond on the matter.
The singer's legal representative, Yulchon LLC, revealed that LM Entertainment signed joint business contracts that sell Daniel's exclusive contract rights to third parties without the consent of the ex-Wanna One singer. Yulchon's lawyer Yeom Yong Pyo said LM has breached the terms of their contract with Daniel hence, the injunction.
"Normally, such a case comes to a conclusion within approximately one to two months, and in the instance that the request is approved, Kang Daniel can begin promotional activities on his own immediately," Yeom said.
His legal representative added that Daniel wishes to express his apologies to his fans who have been waiting for his comeback. The singer hopes to resolve the conflict soon so he can make his solo debut.
Kang Daniel earlier told his fans that he plans to make a solo debut in April. This might delay because of the ongoing conflict between the singer and LM.
Daniel and the rest of Wanna One members went back to their respective agencies after Swing Entertainment did not renew their contracts on December 31, 2018. This marks the official disbandment of Wanna One.
Kang Daniel was last seen on stage with his former bandmates during the final concert of the group in January. Although the singer hasn't been very active in promoting projects, his fans will be seeing him in the first spring cover of Elle Magazine this year.
© 2023 Korea Portal, All rights reserved. Do not reproduce without permission.