'NCIS: Los Angeles' Actress Daniela Ruah Reveals The Scene That Made Her Cry Non-Stop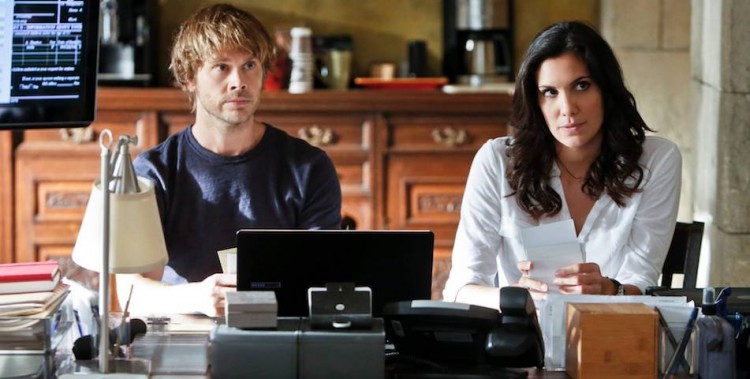 Kensi and Deeks are getting married alright. But before they do, they have dodged not only bullets but also rocket-propelled grenade and more for years in NCIS: Los Angeles.
Densi has been on the highs and lows of their professional and romantic relationship. Daniela Ruah (Kensi) and Eric Christian Olsen (Deeks) share some of their most memorable Kensi-Deeks moments and the scene that Ruah couldn't stop crying over.
The actress revealed to TV Insider that it was the fight scene of Kensi and Deeks at the parking lot in the previous season. In the said scene, Kensi ran after Deeks after the latter was fired by Mosley for defying her order.
At the parking lot, Deeks begged Kensi to agree that the Mexico mission should be their last and they will both turn in their badges to start a peaceful life with their soon-to-be children. Deeks has been very open in telling his fellow agents that he wants to start a life with Kensi without risk of being killed in the line of work.
Then Kensi admitted to Deeks that she wasn't sure that she ever wanted to give up her job and have kids. Shocked by his fiancee's revelation, Deeks said that he didn't think they should get married.
Ruah confessed that she cried a lot on that scene. She said even on the table read for the episode, she also couldn't stop crying. Many fans of NCIS: Los Angeles could feel what Ruah had felt when she first read the script for Season 9 finale. Many viewers also cried by the particular parking scene of the couple.
Ruah and Olsen also shared four other moments that are on top of their best Densi scenes. For the actress, the couple's first smooch in Season 3 is equally memorable even though it was an undercover kiss. In the episode, Deeks and Kensi go undercover and pretending to be a married couple.
Speaking of a kiss, Olsen has also chosen the first real kiss between Kensi and Deeks in NCIS: Los Angeles Season 4. It was a moment when Deeks walked over to her and planted a big kiss out of annoyance.
Ruah also picked a scene in Season 5 when Deeks takes Kensi on a date without actually telling her that is was a date. She said it was especially memorable because she was pregnant at the time and dressed in a baggy shirt to hide her baby bump.
Another favorite for Olsen was when his character was struggling from PTSD in Season 5 following his torture in the Season 4 finale. Kensi brought over some takeout on his place and she stayed by his side until he finally fell asleep.
More scenes like these are expected from the two lead characters as they start their married life together very soon. The much-awaited Densi nuptials in NCIS: Los Angeles Season 10 is set on March 17 at 9 p.m. ET on CBS.
© 2020 Korea Portal, All rights reserved. Do not reproduce without permission.