'NCIS: Los Angeles' Showrunner Admits Season 9 Cliffhanger Was Due To Cast Members' Contract Renewal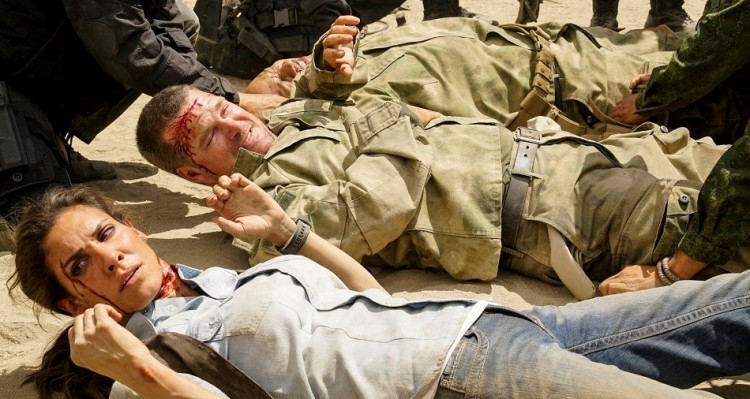 NCIS: Los Angeles Season 9 ended with a huge cliffhanger because the contracts of the main cast members expired by the end of the season. With a possibility of failure in contract renegotiation, the show decided to put the main characters' lives in danger.
NCIS: LA showrunner R. Scott Gemmill has explained why they decided to leave the audience wondering on who among the four NCIS agents will survive the deadly blast in Season 9 finale. He said during the time of Season 9 finale they were not sure who will return next season so they decided to make all of them vulnerable.
"I wasn't sure who was going to be coming back, so we figured we'd see where the chips will fall after contract negotiations," he told CinemaBlend.
In effect, the cliffhanger gives Gemmill an easier way to kill off the character that a cast member is portraying if he or she decided to exit the show or fail to sign a new deal. At the moment, CBS and NCIS bosses are still keeping the suspense on who among the four main agents in Mexico will return home safely.
The official synopsis of NCIS: Los Angeles Season 10 pilot episode suggests that Callen (Chris O'Donnell), Sam (LL Cool J), Kensi (Kensi (Daniela Ruah), and Deeks (Eric Christian Olsen) are all alive. Unfortunately, however, all of them are injured but Deeks is the only one who is unconscious. But in the teaser trailer for "To Live and Die in Mexico" episode, Deeks is awake. It is Callen who seems to have a problem breathing as Sam holds his hand while telling his partner to rest.
Gemmill's remark to TVLine, on the other hand, suggests that everyone's fate is still unclear. He hinted that Deeks could have the most severe injury but he is not the only one in trouble when NCIS: Los Angeles returns later this month. He said others are also suffering from injuries that are life-threatening.
But it could end well for everyone. It was earlier confirmed that Kensi and Deeks are getting married this season which means fans will see more of the couple at least in episodes before their post-Christmas wedding.
Gemmil also teased that Callen will have some girl trouble in the tenth installment which will involve Anna and Joelle. So far, we haven't heard any storyline about Sam this season but it doesn't mean he will never come home alive. NCIS: Los Angeles Season 10 premieres on September 30 at 9/8c on CBS.
© 2023 Korea Portal, All rights reserved. Do not reproduce without permission.