'NCIS: Los Angeles Season 10 Spoilers: Kensi & Deeks To Tie The Knot In March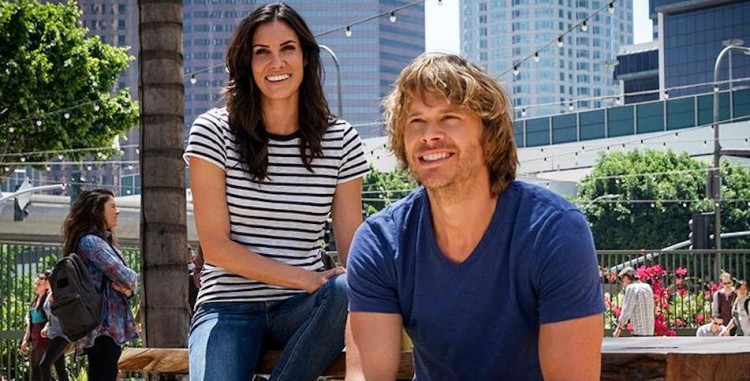 Daniela Ruah has dropped a major hint on when will the Kensi-Deeks wedding is going to happen in NCIS: Los Angeles Season 10. The actress has confirmed that her character will finally walk down the aisle about six weeks from now.
Ruah, who plays the role of Kensi, has shared a photo of the cover page of Season 10 Episode 17 script. It shows that the episode is titled "Till Death Do Us Part," which most likely about the Densi nuptial.
The episode was written by executive producer R. Scott Gemmill and will be directed by Tony Wharmby. By now, the cast and crew may have already filmed Episode 17.
NCIS: Los Angeles Season 10 Episode 14 will air on January 27. After which, the CBS procedural series will take a two-week break to give way to Super Bowl 53 on February 3 and the Grammy Awards on February 10. Both events will air live on CBS.
If there will be no more schedule interruption, Episode 17 will air on March 3. Although fans will have to wait for more than a month before the much-awaited wedding, it is assured that it is going to be a memorable ceremony for the NCIS LA family.
Gemmill previously teased a post-Christmas wedding for Kensi and Deeks (Eric Christian Olsen). In a previous episode, the two already decided where they want to go for their honeymoon. Gemmill also hinted that it may not be as a hassle-free wedding as the couple would want it to be.
"A meme that developed between Kensi and Deeks, where he said she smells like sunshine and gunpowder. Their wedding will be a perfect example of that," Gemmill told Entertainment Weekly.
Sunshine and gunpowder are definitely not the right combination in a wedding. The showrunner may mean sunshine as Kensi would have a bridal glow on the day of her wedding. But the gunpowder part seems something to worry about. It could be about another case that the NCIS LA team will have to solve on the day of their wedding ceremony.
Kensi may probably don't want to sit back on a case and decided to hunt down criminals even on her wedding day. It is not surprising though for Kensi. She has been very much involved in almost all of the firefights and investigations that the team had been in the past. The longest time she got benched from her team's operations was when she recuperates from her spinal cord injury in Season 8.
So it will not surprise viewers if Kensi will still work on the field up to the last minute before she exchanges vow with Deeks. Nonetheless, it will definitely end on a beautiful wedding ceremony that the couple has been planning for months now.
© 2021 Korea Portal, All rights reserved. Do not reproduce without permission.