'NCIS: Los Angeles' Actor Eric Christian Olsen Will Continue To Portray Deeks Amidst Two New TV Series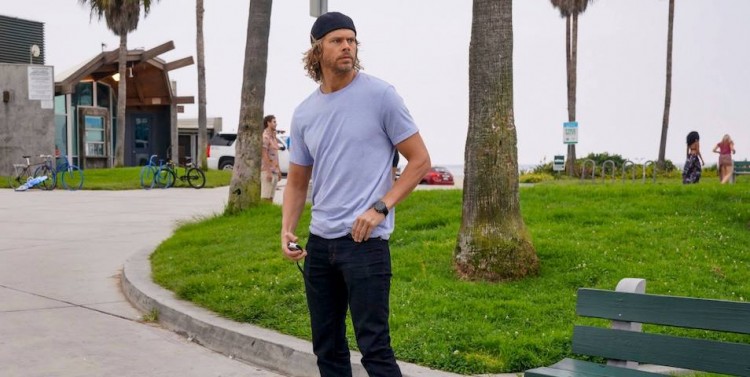 There will be no changes on the cast lineup of NCIS: Los Angeles as far as Eric Christian Olsen is concern. Fans of the procedural drama earlier expressed their worries that the actor might be leaving the show after he sold two dramas to CBS.
Deadline previously reported that CBS bought two shows from Olsen earlier this year which means he will serve as executive producer on both projects. The shows are titled Nurses and Life Lessons.
These make NCIS LA fans to worry that Olsen might have no more time for the procedural series and will concentrate on his own shows. Fortunately, that is far from happening.
Olsen himself has already assured that he will continue playing as Deeks in NCIS: Los Angeles. This means the Deeks-Kensi wedding will never be called off and viewers might even see little Kensi (Daniela Ruah)and Deeks in the upcoming seasons.
When a fan congratulated Olsen for his new shows, she also expressed her hopes that the actor will not leave NCIS LA. Olsen responded to the tweet in a hilarious and cute way. But more importantly, he assured that he is not leaving his NCIS family.
The screenshot of the exchange of tweets was shared on social media by another fan. Olsen's response was "I'm gonna do both until my body gives out or @swrightolsen kills me," while tagging his wife Sarah Wright Olsen.
This is not the first time the actor has been speculated to be leaving NCIS: Los Angeles. There were earlier speculations the Deeks might be giving up his badge when he first expresses his desire to have a less dangerous job and also expressed his interest in buying a bar.
Then, there was the unsanctioned mission in Mexico where he was severely injured when the SUV that he, Kensi, Callen (Chris O'Donnell), and Sam (LL Cool J) were in was blown up by a missile. Some thought Deeks will not survive his injuries. Fortunately, he did and now, he is planning a wedding with Kensi.
The actor has been playing the role of LAPD Detective Marty Deeks for the entire 10-year run of NCIS LA. The character appeared in two episodes of Season 1 before joining the cast as a series regular in the second season. Deeks has provided the comic-relief in the team of agents who always run after criminals.
NCIS: Los Angeles Season 10 is now on its winter break. The series will resume airing on January 6, 2019.
Meanwhile, Olsen's new shows are both heavy dramas. Nurses is a "heart-pounding" medical drama featuring four trauma nurses. Life Lessons, on the other hand, is about a failing professional who finds friendship in a class of first graders.
© 2019 Korea Portal, All rights reserved. Do not reproduce without permission.