'NCIS' Alums Defend Former Co-Star Michael Weatherly Over Allegation Of Inappropriate Sexual Remarks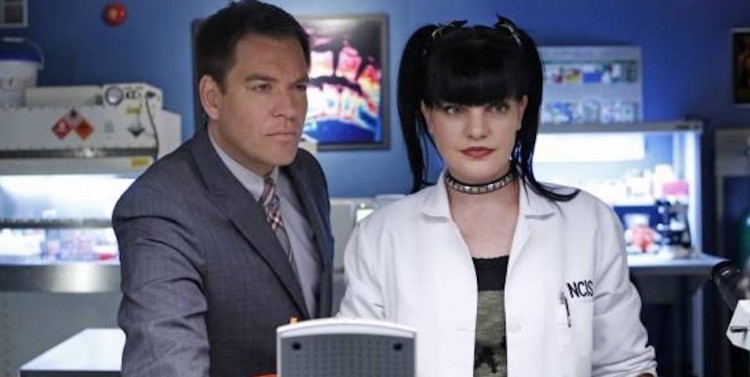 Hollywood actor Michael Weatherly knows that his former NCIS co-stars have his back. Former NCIS stars Pauley Perrette and Sasha Alexander have expressed their support to Weatherly and defended him on the allegation of sexual harassment on set.
It was earlier reported that CBS paid $9.5 million to actress Eliza Dushku as a settlement on her claims that she was written off from the TV series Bull after she confronted Weatherly about multiple instances of inappropriate behavior. The network explained that the amount that Dushku received is for the balance of her contract as a series regular.
"This man... I love, respect, trust, and I KNOW. TWO decades of friendship and respect. The best. I love you @M_Weatherly. Always and forever," Perrette posted on Twitter along with a photo of her and Weatherly. The two famously played Abby Sciuto and Agent Tony DiNozzo, respectively, in NCIS.
Sasha Alexander also shared a snap of her and Weatherly along with a message about her friend. She worked with Weatherly as Agent Caitlin Todd in NCIS from 2003 to 2005.
"I have been in trenches w/ my friend @M_Weatherly. Always laughs, true friend & [a heart] as big as they come," Alexander wrote.
Weatherly, Perrette, and Alexander are all original cast members of NCIS. Alexander exited that show after two seasons, Weatherly left in 2016, and Perrette departed the CBS series last season.
Following her departure from the series, Perrette also claimed that she left NCIS after multiple physical assaults. She also alleged that a "machine" worked to keep her silent.
Meanwhile, the accusations against Weatherly was first revealed in a New York Times article recently. According to the publication, based on the summary of the investigation they obtained, Dushku accused Weatherly of making inappropriate sexual remarks about her appearance, making a rape joke, and jokingly suggesting that Dushku wanted to have a threesome with him and a male crew member.
In his email sent to Times, Michael Weatherly apologized to Dushku. He explained that while filming Bull, there were times that he made jokes and sometimes mock the lines in their Bull script.
He revealed that Dushku talked to him and told him that she is not comfortable with jokes and use of language. Weatherly regrets what he had said to Dushku and how he made her feel violated.
Meanwhile, women's activist group Ultraviolet called on CBS to fire Weatherly. The group said the network should set an example that they don't tolerate sexual harassment or abuse by anyone in their company.
© 2019 Korea Portal, All rights reserved. Do not reproduce without permission.