Actress Eliza Dushku Receives Nearly $10 Million Settlement From CBS Over Michael Weatherly's Inappropriate Sexual Remarks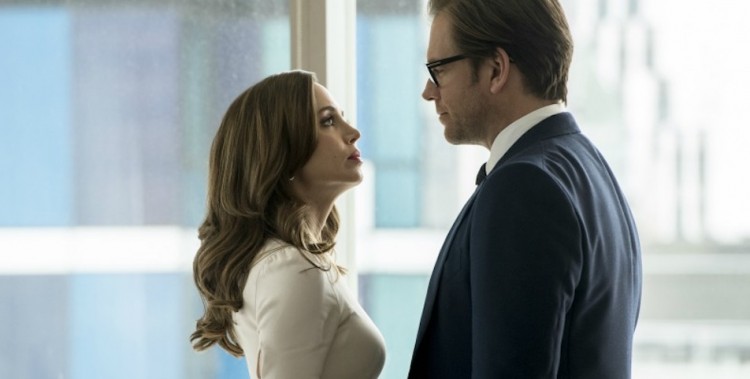 Hollywood actress Eliza Dushku has reportedly received a $9.5 million settlement from CBS after she has been subjected to inappropriate sexual comments by Bull lead star Michael Weatherly. Reports indicate that after Duskhu confronted the actor about his behavior, her character was written off from the TV series.
The New York Times reported that Dushku filed a formal complaint with CBS after receiving several lewd comments made by Weatherly while filming their TV series. Apparently, Weatherly made inappropriate remarks about her appearance when she arrived on set. The actor also made a rape joke and suggested that Dushku wanted to have a threesome with him and a male crew member.
The internal CBS investigation noted that Dushku felt "disgusted and violated" of the remarks. Dushku confronted Weatherly about his behavior but after doing so, her character has been written out. She believed that she has been kicked out of the show as a retaliation to her complaint.
Dushku, later on, entered into mediation with the network which led to the $9.5 million settlement. CBS confirmed the settlement, saying it is equivalent of what 37-year-old actress would have made had she appeared in Bull Season 2.
Apparently, there has been a plan for the Buffy the Vampire Slayer alum to return in the show as series regular after she appeared in three episodes in Season 1. Dushku joined the cast of Bull on a $35,000 per episode salary. The figure would have increased significantly if she had continued as series regular.
As for Michael Weatherly, he apologized to Dushku in an email sent to the Times. He said while filming an episode of the show, he made some jokes and mocked the lines in their Bull script. He admitted that Dushku told him that she is not comfortable with his use of language and his attempt to make a joke.
"I was mortified to have offended her and immediately apologized. After reflecting on this further, I better understand that what I said was both not funny and not appropriate and I am sorry and regret the pain this caused Eliza," the former NCIS star said.
In Bull, the actor played the role of Dr. Jason Bull, a confident trial consultant. His character is loosely based on Dr. Phil McGraw, who worked as a trial consultant before he became a popular talk-show host. Dushku, on the other hand, played the role of J.P. Nunnelly, the savvy head of New York's best criminal defense firm.
Earlier this year, Dushku also claimed that she had been molested by a stunt coordinator on the set of the 1994 movie True Lies. The stunt coordinator, however, denied her allegations.
© 2019 Korea Portal, All rights reserved. Do not reproduce without permission.