'NCIS: Los Angeles' Season 10 Episode 8 Spoilers: Callen's Team Will Get Involve In Covert Mission On A Terror Group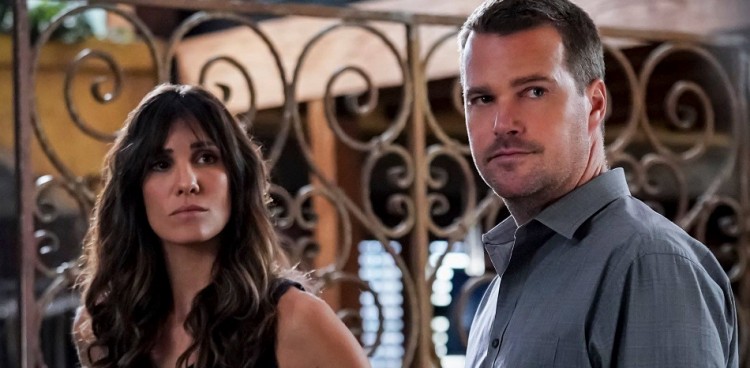 NCIS Los Angeles team will be in another tough position that may question their integrity and morality. The team members will be put on a spot in which they have to follow an order from someone in a higher position than them even they have issues about it.
In the upcoming Episode 8, titled "The Patton Project," Deputy Director Louis Ochoa (Esai Morales) will offer the NCIS team to assist with a clandestine operation on a terrorist group that supports an extreme military force. It looks like Callen (Chris O'Donnell) will express his concern as to what a mission such as this could mean for the future of the NCIS LA team.
Understandably, Callen is taking extra precaution consideration what his team had been through in Mexico recently. They have dodged prosecution for conducting an off-the-books mission in the Latin America country but it doesn't mean that the higher-ups at the Navy and the Justice Department are not watching their every action. If they engage in yet another covert operation, it may end their career if things so south.
Aside from Ochoa, NCIS Agent Arlo Turk (Max Martini) is also returning in next week episode. Martini appeared twice this season: during the rescue of the four NCIS agents in Mexico and in Episode 6 in which he helped Mosley (Nia Long) with her plan to set up two warring cartels.
Meanwhile, Callen may also still thinking about Anna (Bar Paly). In the previous episode, the ATF agent was sentenced to seven years in prison for shooting a suspect in an NCIS-AFT joint operation last season. Anna told investigators that he shot the suspect because she thought he is pulling a gun. However, no weapon was found in his possession.
Callen told ATF that he arrived at the scene when Sokolov is already dead. The NCIS agent knew that could have saved Anna from jail if he did not tell the truth.
Now, Callen has to deal with the thought that his former girlfriend in spending time in jail and he couldn't visit her. Anna told Callen and her father, Arkady Kolcheck, that she doesn't want them to visit her in prison and she will take care of herself from now on. NCIS: Los Angeles Season 10 Episode 8 will air on Sundays at 9 p.m. ET on CBS.
© 2021 Korea Portal, All rights reserved. Do not reproduce without permission.