'NCIS: Los Angeles' Season 10 Episode 5 Spoilers: Callen's Ex Anna Returns; Hetty Is Not Coming Back Yet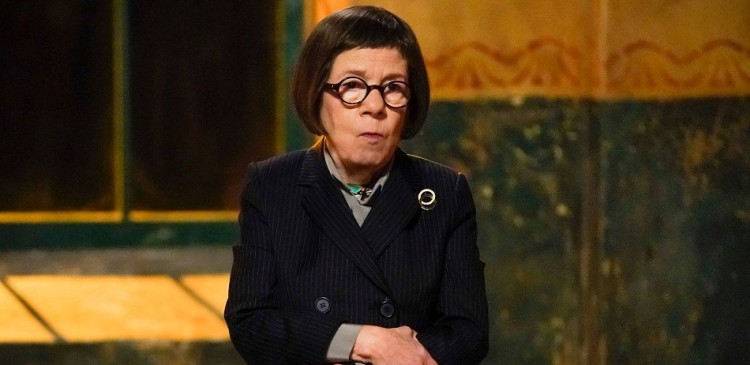 After his former lover and rogue CIA agent Joelle Taylor returned in the previous episode, Agent G. Callen will deal with another former girlfriend in the upcoming NCIS: Los Angeles Season 10 Episode 5. Her reappearance may put Callen in a bad spot.
In the episode titled "Pro Se," the NCIS LA team will assist with an undercover operation. However, their informant will get arrested. The team is unable to provide Elizabeth Williams (Dendrie Taylor) with an alibi for her involvement in the operation.
The official synopsis for Episode 5 also states that Callen (Chris O'Donnell) will meet with ATF Agent Anna Kolcheck (Bar Paly) who remains on suspension following her action during the last joint case with NCIS last season. This will be a really bad timing for Callen as he was already advised by NCIS Deputy Director Louis Ochoa (Esai Morales) to keep his distance from both Anna and Joelle while there is an ongoing investigation on the unsanctioned mission in Mexico. Ochoa warned Callen that Special Prosecutor John Rogers (Peter Jacobson) will dig deeper to find out some dirt on the team and the NCIS agent's association with Anna and Joelle will make things worst for him.
NCIS LA Operational Manager Hetty Lange (Linda Hunt), Executive Assistant Director Shay Mosley (Nia Long) and the rest of the team are currently under investigation for their unauthorized mission in Mexico. The mission to rescue Mosley's son ended badly. Though they were able to safely rescue the child, they lost Agent Hidoko (Andrea Bordeaux) in the process while Deeks (Eric Christian Olsen) and Callen were badly injured.
Meanwhile, it looks like viewers will still have to wait a little longer before they could watch fan-favorite Hetty again. In the previous episode, she called Callen and asked how the team is doing after finding themselves in a cartel hit list and have been targeted by deadly assassins.
Like a true leader and a mother-figure for the team, Hetty told Callen to focus on his fellow agents' safety and stop worrying and looking for her. She also hinted that things will get worst for Callen and the squad and that she regrets not being around to help them.
"I need you to forget about me and focus on keeping the team safe. I'm afraid things might be getting worse for both of us before they get any better, and I won't be there to help for quite a while," Hetty told Callen.
When Callen begged Hetty to tell him where she is, the latter ended the call. No one knows where Hetty is. Even her friend, Harris Keane (Jeff Kober) admitted to Callen that he hasn't seen Hetty for a while.
Keane also revealed to Callen that Hetty was with him at the Mexican hospital where the team was treated and eventually rescued by NCIS in the pilot episode of Season 10. However, Hetty did not come home with Keane and she stays in Mexico. NCIS: Los Angeles Season 10 Episode 5 airs on Sunday at 9 p.m. ET on CBS.
© 2021 Korea Portal, All rights reserved. Do not reproduce without permission.