'NCIS: Los Angeles' Season 10 Episode 6 Spoilers: Squad On A Hunt For Mosley As She Is About To Betray Her Team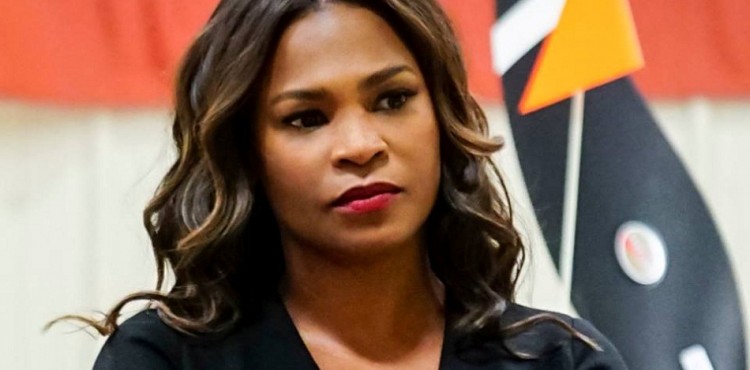 Agent Shay Mosley's world is getting smaller. In the upcoming NCIS: Los Angeles Season 10 Episode 6, the team will be searching for Mosley after she killed a cartel hitman and went off the grid.
Things will not go better for Mosley. After the NCIS LA team was able to rescue her son from his arms dealer father, the NCIS Executive Assistant Director for Pacific Operations faces an investigation for the unauthorized mission in Mexico. She, her son, and the NCIS agents then became targets of deadly cartel hitmen.
Although the NCIS LA team was able to neutralize the hitmen in the previous episode, it looks like Mosley's problem with the cartel is still not over. The $1 million bounty is still up for whoever kills her. This could be her reason why she decided to take down the cartel hitman on her own.
Mosley is already walking on thin ice after off-the-books Mexico mission. Her new action could lead her from bad to the worst situation. The team knows that Mosley is getting desperate to buy her and her son's life back hence she will do everything to make it happen. The squad needs to find Mosley before she makes another bad decision.
The preview for NCIS: Los Angeles Episode 6, titled "Asesinos," teases that Mosley could commit treason and betray her team just she and her son will come out of the cartel hitlist. The teaser shows her talking to a woman, presumably the head of the cartel. She tells her, "I have some information."
The Mosley-focused episode sparked speculations that this could be the last time NCIS LA fans could see the character. So far, there is no announcement from the show that another character is about to exit the series.
Meanwhile, Callen (Chris O'Donnell) and ATF Agent Anna Kolcheck (Bar Paly) met again in Episode 5. The story behind Anna's arrest is expected to unfold in the brand new episode on Sunday. In the previous episode, Callen and Sam (LL Cool J) saw Anna in handcuffs and being escorted to the courthouse.
In Season 9, Anna got suspended because of her action in a joint NCIS-ATF operation. She shot a suspect, claiming that he has a gun. NCIS: Los Angeles Season 10 Episode 6 will air on CBS on November 4 at 9 p.m. ET.
© 2021 Korea Portal, All rights reserved. Do not reproduce without permission.