Famous Kwon Twins Chose The Best Dancer Of BIGBANG — And It's Not Who You Think It Is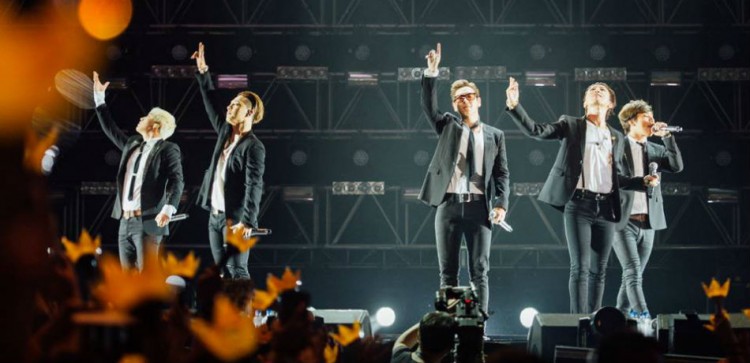 All of the members of BIGBANG, except for T.O.P, are being praised for being good dancers. T.O.P is not a bad dancer, but he just doesn't put any effort in dancing because he knows he can get away with it. But for G-Dragon, Taeyang, Daesung, and Seungri, they always do their best in all of their performances. Now, the famous Kwon twins chose the group's best dancer.
The Kwon twins started to get a lot of attention and even formed a considerable fanbase after appearing in several YG Entertainment events and performances. The hot brothers are both dancers of the famous label, and they can be seen dancing with BIGBANG on several occasions.
Having worked with the agency and various artists for years, the Kwon twins have seen everything behind the scenes. And since their talent in dancing allows them to spot the best one in the bunch, the boys chose one BIGBANG member to be the best dancer, and it's none other than the YG Entertainment band's maknae, Seungri!
Although their choice is not that shocking since Seungri is a great dancer, people would always pick Taeyang to be the best dancer of BIGBANG, so the Kwon twin's revelations might have surprised a lot of people.
The Kwon twins explained that "BIGBANG's Seungri is fast at learning new choreography." This makes a lot of sense because multiple clips have shown Seungri quickly catching on to other artists' choreographies as well. Have you seen him dancing with BLACKPINK?
It's no secret that Seungri is a great dancer; his dancing skills was the main reason why he was scouted by YG to audition for BIGBANG in the first place. However, since he is mostly known for his humor, people tend to forget that the singer started out his career as a dancer.
Being a competitive maknae that he is, Seungri would probably boast what the Kwon twins said about him to G-Dragon, T.O.P, Taeyang, and Daesung when he gets the chance. But the older boys are already so used to his silliness that they will just possibly sweep things off under the rug.
© 2023 Korea Portal, All rights reserved. Do not reproduce without permission.