BTS's J-Hope Dropped Out From Band But One Member Convinced Big Hit To Make Him Stay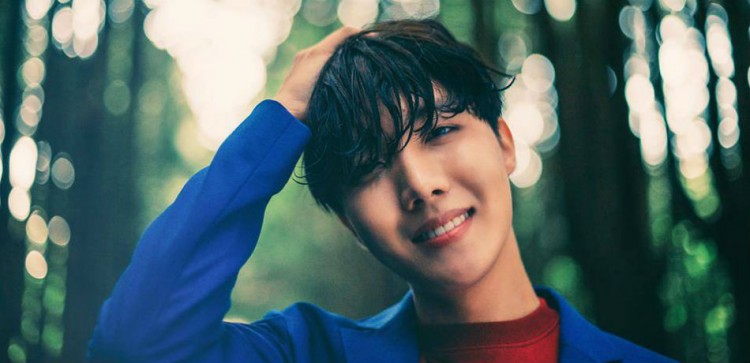 ARMY's couldn't imagine BTS with different members or one of them not debuting with the rest of the boys. Shockingly, it is not confirmed that J-Hope wasn't supposed to debut with BTS. Luckily, one member convinced Big Hit Entertainment and got him to stay.
On a past episode of BTS's Burn the Stage, Jin, Suga, J-Hope, RM, Jimin, and V gathered together to talk about their past. Their revelations are entirely different from what ARMY's know of them at the moment.
The BTS boys, minus Jungkook, then started to talk about their funny moments in the past, like RM being covered in ice cream, and they burst into laughter. However, it quickly got severe when Jimin recalled that Suga had a shoulder injury after falling down the stairs.
The members then reminisced about how J-Hope dropped out from the debut lineup. Jimin shared, "You said you're leaving and hugged Jungkook and cried together."
It was undoubtedly a hard phase as the moment still appeared to be emotional for the BTS boys. J-Hope said, "I remember how Jungkook cried when I decided to leave."
After learning J-Hope's decision, RM took the initiative to go straight to Big Hit. The BTS leader told the management that the group needed J-Hope so he should debut with them.
"I told them we needed Jung Hoseok," RM shared. "We need Jung Hoseok; we can't make it without him. I worked hard to convince them."
J-Hope eventually returned to the group. This time, though, it wasn't just about his dream of being a K-pop idol that made him come back, but because of the bond that he formed with the rest of the BTS members.
"Ah really, back then… I came back because I trusted you guys," J-Hope said. "We worked together for a long time… it's because the members were there."
It is safe to say that things would have been a lot different if RM didn't step up as the group's leader. If he didn't make an effort in convincing Big Hit to make J-Hope stay, who knows what would have happened to the seven-member group that every K-pop fans are so used to for years.
Would Big Hit train another aspirant to take J-Hope's place? Would BTS debut as a six-member band? Fortunately, those questions will remain unanswered as Jin, Suga, J-Hope, RM, Jimin, V, and Jungkook all debuted together just like they're supposed to.
© 2023 Korea Portal, All rights reserved. Do not reproduce without permission.