BTS Shares Struggles Of Being K-pop Idols, Is Fame Too Much For Jin, Suga, J-Hope, RM, Jimin, V, & Jungkook?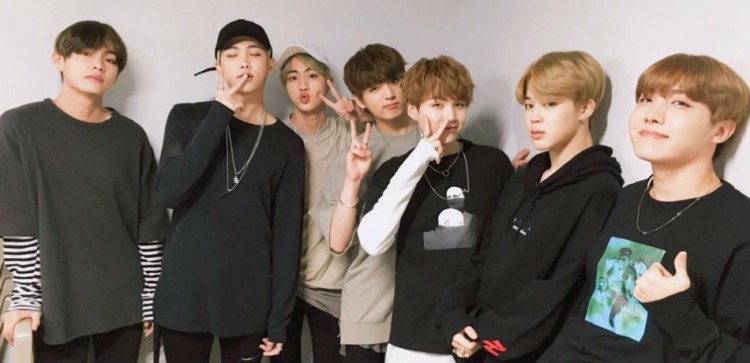 People feel that being a K-pop idol is all rainbows and butterflies. However, the K-pop world is not all glitz and glam. In fact, BTS still endures a ridiculous amount of stress on a daily basis despite their status in the industry right now.
A lot of people believe that all K-pop idols do is travel the world, perform on stage, be surrounded by fans, make a lot of money, and all that jazz. What they forgot to realize is that they are normal human beings who get tired, stressed out, and hurt.
A sneak peek into the lives of BTS revealed just how strong your mindset has to be to survive in the Korean entertainment world. On a recent episode of YouTube Red's Burn The Stage, BTS's V shared that he gets anxious when he makes even a little mistake in public.
"I can visualize it, 'Ah I will get cursed for this,'" V said. "I either have a blank expression or a smile. I can't do anything else besides that." He then added that "I just keep feeling depressed. Somehow, I just wanted to stay in the hotel."
As it turns out, he's not the only BTS member who worries about being cursed at. RM also shared that he and Jin, Suga, J-Hope, Jimin, V, and Jungkook had to avoid the internet altogether so that they won't be able to see all the negative comments.
"On days we release new music, I'm afraid to go online," RM revealed. "I'm worried that people will be cursing at us."
Its line "you cannot please anyone" is true. So even though K-pop idols pour their hearts out to their music and performances, there will be people who will find something negative in their hard work.
As if that's not enough, BTS confirmed that being an incredibly famous K-pop idol has its downside. Jin, Suga, J-Hope, RM, Jimin, V, and Jungkook had face false rumors and multiple death threats.
© 2019 Korea Portal, All rights reserved. Do not reproduce without permission.