BTS's V Look-Alike: Who Is The K-Pop Idol's Rookie Doppelganger?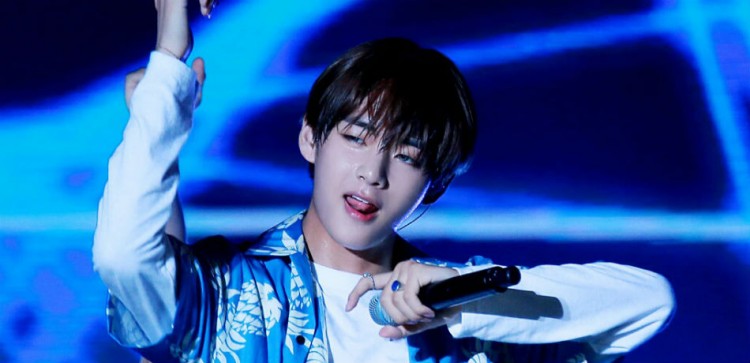 It's no secret that BTS's V garnered a lot of attention for his good looks. Not only is he a part of one of the most popular and successful boy groups in the K-pop world's history, but his looks could make him pass as a model. However, it appears that he may have some competition at the moment.
A rookie idol by the name Kwon Hyeop has recently stolen a lot of hearts for looking so much like the 22-year-old singer, songwriter, and actor! The look-alike of BTS's V is best known as the trainee who competed on Produce 101 Season 2, as a competitor from Maroo Entertainment.
Although the show ended a year ago, it's just now that netizens started to realize the similarities of both stars. People then took to social media to share their observation.
"Omg they really do look alike … their selfies are the same… wow" one fan said. "It's amazing how they look alike" another one commented. "Oooh I definitely see a V-like feeling," the fan shared.
Fans can't seem to get over the fact at how much the BTS star and the rookie idol look alike. They express nothing but good things about the boys' similarities.
"Oh their eyes are similar," a fan said. "He's just as handsome as V," another one wrote. One fan then noted that "They have similar facial expressions."
In fact, BTS's V and Kwon Hyeop look so much alike that some fans were confused if they were looking at the BTS singer or not. Their undeniable good looks make them look like brothers.
"I thought his selfie was V… His nose is insane just like V's," one confused fan said. "I'm not a fan but… I think they look alike" a netizen commented. "I thought they looked alike when he came out on Produce 101" one shared.
Unfortunately, Kwon Hyeop departed from Maroo Entertainment and officially turned his back from the celebrity life. However, after this comparison, he might reconsider portraying BTS's V's brother in a possible television series.
© 2019 Korea Portal, All rights reserved. Do not reproduce without permission.