BTS Members Height And Weight, How Tall & Heavy Are Jin, Suga, J-Hope, RM, Jimin, V, & Jungkook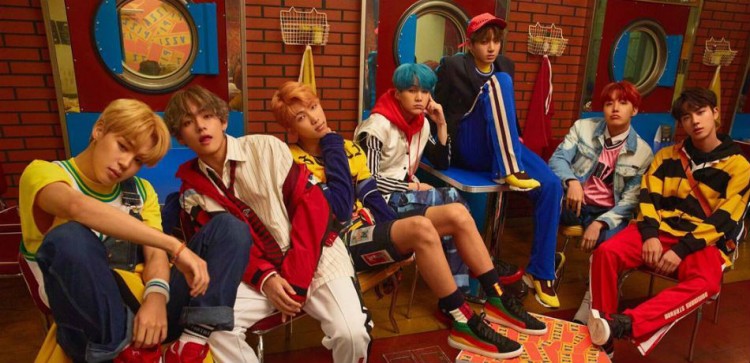 Although people always say that an idol's height and weight are not important, they have always been curious about this information. Now, ARMYs are claiming that they have the true body measurements of all the BTS members and that the ones posted on Naver, Daum, and Google are wrong.
So how tall and heavy are Jin, Suga, J-Hope, RM, Jimin, V, and Jungkook? Here's a hint: They are all above 170 cm tall, and they all weigh less than 70 kgs.
Every ARMY knows that that tallest member of BTS is RM (Kim Nam-Joon). He's 181 cm/5'11" tall and weighs around 67 kg/148 lbs. Even though his weight can still be considered too light for a guy his height, he's actually one of the heaviest boys in the group.
Both Jin (Kim Seok-jin) and V (Kim Tae-Hyung) stand at 179 cm/5'10.5" and are the second tallest members of the band. Jin weighs around 63 kg/139 lbs and V around 62 kg/137 lbs.
The third tallest members of BTS are J-Hope (Jung Ho-Seok) and Jungkook (Jeon Jung-kook), who are both 177 cm/5'10" tall. J-Hope weighs 65 kg/143 lbs. Despite being the maknae (youngest member), Jungkook weighs the most, about 70 kg/154 lbs.
Suga (Min Yoon-gi) and Jimin (Park Ji-min) are both 175 cm/5'9″ tall. Although they are the shortest members of BTS, their height is still quite impressive. Suga is the slimmest, weighing only 59 kg/130 lbs and Jimin weighs around 61 kg/134 lbs.
Jimin previously sparked concerns when he dropped a significant amount of weight. The obsession with looking thin in the K-pop industry has been very alarming, but it is clearly still happening.
The BTS singer shared that he followed a strict diet during the BTS's "Blood Sweat & Tears" era and admitted that he would go days without eating. Jimin added that the other members had invited him to eat, but he would decline in an effort to shed off the pounds as quickly as possible.
Supporters then started the hashtag #JiminYouArePerfect after learning about Jimin's weight loss struggles. This gesture was an effort to make the BTS star realize that he's already perfect as he is.
© 2023 Korea Portal, All rights reserved. Do not reproduce without permission.