Sandara Park Describes Ideal Man, Is Former 2NE1 Star Talking About BIGBANG's G-Dragon?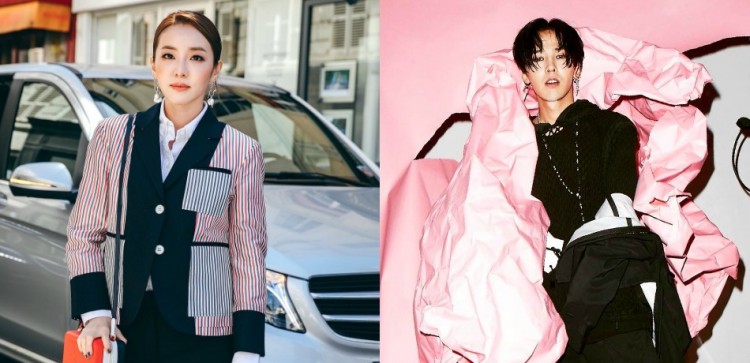 G-Dragon and Sandara Park have long been rumored to have taken their working relationship to the next level. In fact, the former 2NE1 star seemingly described the BIGBANG leader as her ideal man. Is Daragon finally happening?
The 33-year-old South Korean singer, actress, model, and television presenter seems to have it all. Sandara Park is a very busy woman as she is a favorite endorser in and out of the country. However, while her career is booming, the former 2NE1 star's love life remained quiet.
But just because Sandara Park doesn't have a boyfriend at the moment, doesn't mean that she doesn't have a type. So when asked about the perfect man for her, she already knew the qualities that she wanted.
The former 2NE1 star said that she wants someone who has the same interests as she does when it comes to fashion, music, and cats. Sandara Park also noted that she's physically attracted to someone who's slim and cute and not the muscular type.
Fans noticed that BIGBANG's G-Dragon ticks all the boxes in Sandara Park's description of her ideal man. The 29-year-old South Korean rapper, singer-songwriter, record producer, and entrepreneur is also a fashion icon in the industry, so he and Dara could definitely exchange ideas in style and music.
G-Dragon had been slim all his life, even dangerously thin at times. And despite being almost in his 30s, the BIGBANG leader always has a cute face and personality. Is Sandara Park saying that GD is her ideal man? Unfortunately for the Daragon shippers, no.
Sandara Park explained that she sees G-Dragon more like a brother than a potential boyfriend. And even if she finds the BIGBANG singer to be boyfriend-material, they are not allowed to date due to YG Entertainment's infamous dating ban between artists.
As for her being single for a long time, Sandara Park shared that she has gone lazy with her love life and she's not putting any effort into looking for a boyfriend. In fact, she had not been romantically linked to anyone throughout her career. Although Dara's love life appeared to have plateaued, she revealed that she had been dating.
© 2023 Korea Portal, All rights reserved. Do not reproduce without permission.