Sandara Park 2018: Former 2NE1 Star's Connection With Kids Makes Her An Ultimate Wife Material [PHOTO]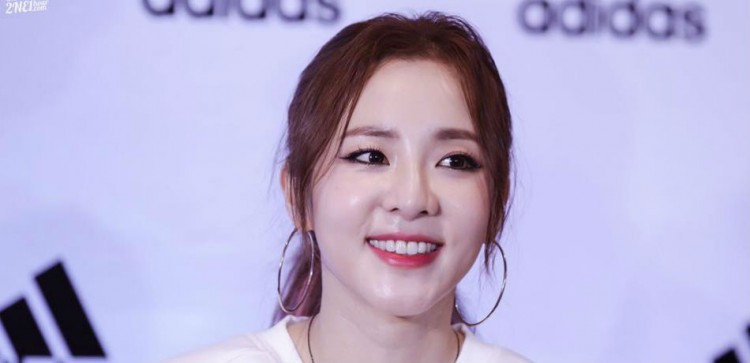 Sandara Park seemed to have it all—beauty, career, fame, and fortune. However, it appears that while the former 2NE1 singer's career is on the rise, her love life has plateaued. Now, her recent appearance revealed how good the YG Entertainment star is with kids, which makes her an ultimate wife material. So where is Mr. Right?
The 33-year-old South Korean singer, actress, and television presenter made a surprise appearance on KBS 2TV Superman is Back. The episode focused on Sam Hammington and his two kids, William and Bentley while visiting the YG Entertainment building.
One of the first places that Sam, William, and Bentley stopped by was the music label's famous cafeteria. Since it was located inside of the building, it wouldn't be impossible for the father and sons to possibly meet some of the YG Entertainment artists—and they did!
Sandara Park happened to be on the cafeteria to take a quick bite after finishing up her engagements, and that is when she spotted William, who was trying to get more Korean dried seaweed but was too short to reach the counter. Dara couldn't help herself but to approach the young boy and carried him up so he could get the seaweed.
After successfully getting a pack of dried seaweed, Sandara Park held William's hand to bring him back to his dad. After seeing William's baby brother, the former 2NE1 star carried him as well.
At one point, William even blew a kiss at Sandara Park that made her melt and then she blew a kiss back at the little boy. He then hugged and kissed Dara on the cheek, but refused to do the same with Yoo Byung Jae.
With Sandara Park being so good with kids, many believed that she would be a great mom. However, the YG Entertainment artist previously revealed that she has gone lazy with her love life. She then admitted that she's not putting any effort to find Mr. Right, but she did describe her ideal type.
While many believed that Sandara Park was describing G-Dragon as her ideal man, the 2NE1 star revealed that he sees the BIGBANG leader as a brother. On top of that, YG Entertainment strictly prohibits their artists from dating each other.
© 2023 Korea Portal, All rights reserved. Do not reproduce without permission.