CL's Weight Gain: Former 2NE1 Star Posts Recent Snap On Social Media Despite Talks About Her New Physique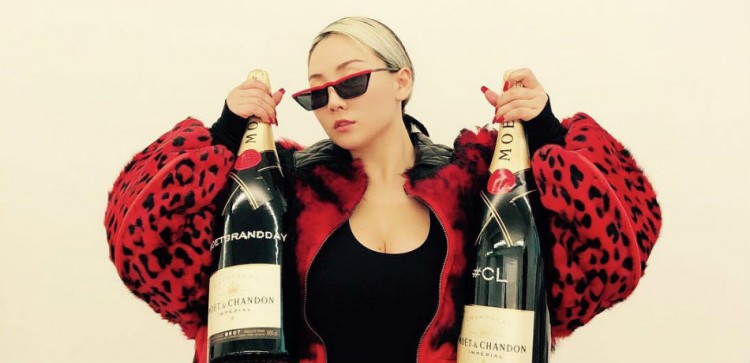 CL is known for her toned abs and firm body, so her recent weight gain understandably sparked a lot of attention. Some were surprised about the former 2NE1 star's much-heavier body, while others were concerned about her health. But it appears that CL is not bothered by all of the talks about her new figure at all.
While everyone else is wondering what happened that resulted in CL's weight gain, the 27-year-old singer-songwriter and rapper keeps doing her own thing. In fact, while people are still talking about her dramatic change in appearance, she posted a recent snap of herself on social media.
Wearing a white oversized overtop, black corset, and a pair of colorful plaid pants, CL looked trendy as usual. The former 2NE1 star then captioned the photo, "thank u Singapore."
CL's weight gain was quite visible in the picture. But since she posted it herself on her personal social media account, it proves that she's not bothered by it at all. In fact, most of her supported feel the same way as well.
"She's not doing promotions right now, so it's understandable!" One fan said. "It's okay to gain some weight. If she feels uncomfortable, she can lose it. No need for anyone to get in their business," another one posted. One fan even asked, "What's the big deal?"
However, since people are so used to seeing the singer so incredibly fit during her 2NE1 days, CL's weight gain concerned a lot of fans as well. Many assumed that the star might be getting frustrated with how her career is going under YG Entertainment after leaving a comment on Yang Hyun Suk's Instagram post.
The YG Entertainment CEO uploaded a screenshot of an article that covered Sechs Kies' Eun Ji Won being nice to BLACKPINK's Jisoo on a recent episode of Unexpected Q. Yang Hyun Suk wrote, "This is how Eun Ji Won usually is. I like people who are the same people inside as they are on the outside." He concluded the post saying, "We should get to recording soon…" CL then commented, "What about me, boss?"
Is CL's weight gain a result of her frustrations towards YG Entertainment? Keep it here in Korea Portal for more updates.
© 2019 Korea Portal, All rights reserved. Do not reproduce without permission.