Sandara Park Boyfriend: Former 2NE1 Star Shares Hilarious Incident When She Accidentally Flirts With The Wrong Twin [WATCH]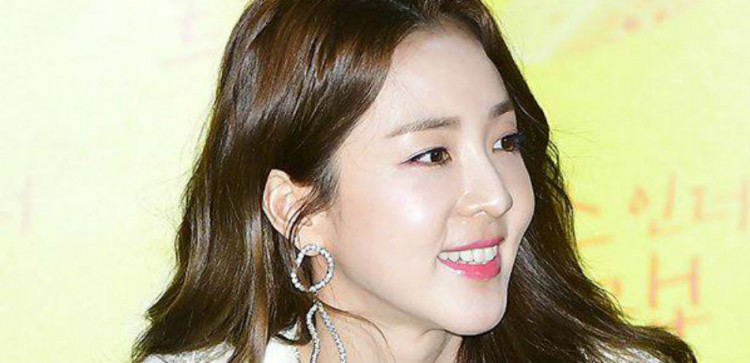 Sandara Park has been in the Korean entertainment world for quite a long time, so exposing her personal stories to the public is nothing new to her. However, one of her recent revelations is so shocking that the former 2NE1 star could have saved herself from embarrassment by keeping it a secret. But she revealed it anyway.
On the recent episode of JTBC4 Mimi Shop, the 33-year-old South Korean singer, actress, and television presenter was doing the makeup of a woman who had a twin sister. Sandara Park then recalled a hilarious story about her encounter with a guy who she was seeing at a time who happened to be a twin.
"In the past, I had a thing with a guy, but he had a twin," Sandara Park shared. "When I walked past him, I gave him that look, but he was just like 'what the?' and I thought 'his heart changed so easily?' And then I realized, it was the wrong twin. So I ran away."
As expected, the former 2NE1 singer's revelation made everyone laugh in the salon. The 40-year-old South Korean singer Tony An, who was with Sandara Park during the episode, also chuckled when she shared her story.
It is quite refreshing to hear Sandara Park talk about her dating experiences, as the only boyfriend that the openly revealed to the public was her first love, who is an actor in the Philippines, Joseph Bitangcol. Dara met the now 34-year-old star during her their stint in the reality-based talent competition show in the country, Star Circle Quest.
Unlike her first boyfriend who is now married with one child, Sandara Park is still very much single. However, the former 2NE1 star had been heavily shipped to BIGBANG superstar G-Dragon after fans noticed their undeniable chemistry on and off the stage.
Unfortunately for the shippers, Sandara Park previously revealed that she sees G-Dragon more like a brother. Despite her comment, fans still believe that she and the BIGBANG leader would make a cute couple. They even created a couple's name for the YG Entertainment artists, which is "Daragon" (Sandara + G-Dragon).
© 2023 Korea Portal, All rights reserved. Do not reproduce without permission.