Lee Min Ho, Park Shin Hye Ready To Reunite In 'The Heirs 2?'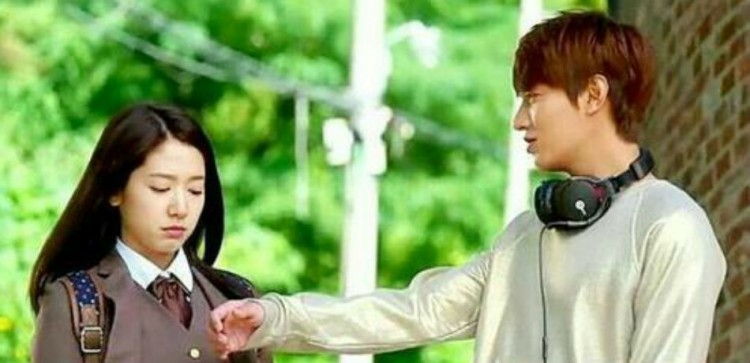 Lee Min Ho and Park Shin Hye had a very successful team-up in The Heirs. In fact, their on-screen chemistry was so amazing that fans have been hoping that the Legend of the Blue Sea actor and the Doctors star would reunite once again in The Heirs 2. But is it really happening?
Rumor has it that The Heirs 2 is set to happen in 2019. After the pleads and wishes of the fans for another Lee Min Ho and Park Shin Hye team up, it appears that their request may have finally been granted.
Previous reports revealed that Lee Min Ho promised his fans that he would come back to the entertainment industry after completing his mandatory military service. The 31-year-old South Korean actor then noted that he has a "mysterious big project" already lined up for him when he returns from his enlistment.
Despite working really well with a lot of his female co-stars, Lee Min Ho's working relationship with Park Shin Hye appeared to be the most popular. With that said, many believe that this "mysterious big project" is The Heirs 2. However, this is just speculation for now and has yet to be verified.
If The Heirs 2 is indeed going to happen, then its possible release date would be in 2019, which is the time that Lee Min Ho will be finished with his compulsory duty. Obviously, fans would still want Park Shin Hye to be the Boys Over Flowers actor's partner in the highly-wanted sequel.
Lee Min Ho and Park Shin Hye didn't only have great romantic chemistry on-screen, but they worked well together, too. In fact, there was one scene in The Heirs where the actor was asked by the director to kiss Park Shin Hye, and the actress remained professional despite being startled by it.
"Since the kiss was the culmination of all the events and emotions leading up to it, there was no other alternative than to do it for real," Lee Min Ho said in an interview with Korea's Daily Sports. "I did regret that no one told Park Shin Hye beforehand. Usually, actresses are given an idea of what will happen. So I think Park Shin Hye was caught off-guard by how it played out."
© 2023 Korea Portal, All rights reserved. Do not reproduce without permission.