Lee Min Ho 2018: Suzy Bae's Ex & Park Shin Hye's Kiss Was Not Supposed To Happen [WATCH]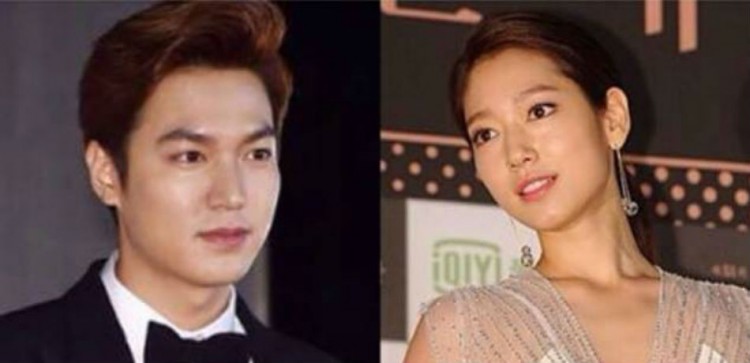 Lee Min Ho is certainly one of the most respected actors in the Korean entertainment world for his work ethics. And being in the industry for over a decade, the Legend of the Blue Sea actor knows how to do his job well but also sees to it to treat his co-stars with high respect.
Lee Min Ho and Park Shin Hye have undeniable chemistry on and off the screen, which is why fans heavily shipped the pair during their team-up in The Heirs. But was their famous kissing scene not supposed to happen?
The 30-year-old South Korean actor and singer is known for being a gentleman to his leading ladies, but he also believes that he must comply with what he was asked to do even if it will cause an awkward moment. So when Lee Min Ho was told by The Heirs director to kiss Park Shin Hye, he knew that he had to do it.
"Since the kiss was the culmination of all the events and emotions leading up to it, there was no other alternative than to do it for real," Lee Min Ho said in an interview with Korea's Daily Sports. "I did regret that no one told Park Shin Hye beforehand. Usually, actresses are given an idea of what will happen. So I think Park Shin Hye was caught off-guard by how it played out."
Even though Park Shin Hye was clearly taken aback by Lee Min Ho's unexpected kiss, Suzy Bae's ex complimented the 28-year-old South Korean actress and singer for being professional. The actor had nothing but good things to say about his The Heirs leading lady.
"She's younger than I am, but she has more experience," Lee Min Ho said. "Honestly, I am not so good at talking to actresses about acting or offering them support. I just follow my feelings, and I was grateful that she went along with what I did."
Lee Min Ho had a lot of leading ladies throughout his career, but Park Shin Hye is definitely one of the fans' favorites. Many are also hoping that the pair will team up again in the much-wanted The Heirs 2 or in other future K-dramas.
© 2023 Korea Portal, All rights reserved. Do not reproduce without permission.