Lee Min Ho 2018: Suzy Bae's Ex Might Be Ready To Reunite With Park Shin Hye After Enlistment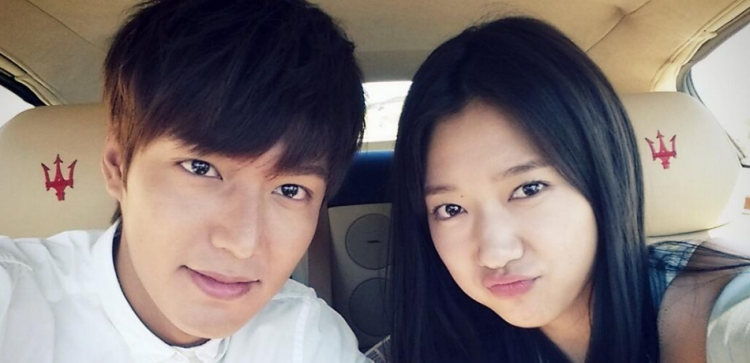 Lee Min Ho and Park Shin Hye's undeniable chemistry in The Heirs led fans to heavily ship the pair. When the Legend Of The Blue Sea actor admitted that he was romantically involved with someone in the past, many speculated that it was his 2013 leading lady that he was referring to. Now, the beloved stars might finally reunite after the actor's enlistment.
The 30-year-old South Korean actor and singer is currently completing his mandatory military service, thus he can't engage with other activities outside his compulsory duties. However, Lee Min Ho's enlistment is set to end in 2019 and fans believe that one of the projects slated for him is The Heirs 2.
If a show would be created through fans' demands, then The Heirs 2 would've happened years ago. Unfortunately, that's not how it works in the entertainment business. But fans were given the hopes of a possible Lee Min Ho and Park Shin Hye reunion when the actor stated that he would return to the industry with a "mysterious big project."
Meanwhile, Lee Min Ho and Park Shin Hye made fans go wild with their shocking yet sweet kissing scene in The Heirs. In fact, the actor admitted at the time that the scene startled his leading lady as she was not ready for it.
"Since the kiss was the culmination of all the events and emotions leading up to it, there was no other alternative than to do it for real," Lee Min Ho said in an interview with Korea's Daily Sports. "I did regret that no one told Park Shin Hye beforehand. Usually, actresses are given an idea of what will happen. So I think Park Shin Hye was caught off-guard by how it played out."
Lee Min Ho and Park Shin Hye may not have addressed all the dating rumors that surrounded them, but fans have never stopped shipping the two despite the Boys Over Flowers actor's two-year romance with Suzy Bae. Now that he is single, The Heirs actress is the one who is off the market. She is currently dating actor Choi Tae Joon.
Although love just couldn't find the perfect timing for Lee Min Ho and Park Shin Hye, their chemistry had always been present. The existence of The Heirs 2 remains a speculation for now.
© 2019 Korea Portal, All rights reserved. Do not reproduce without permission.