SHINee's Key Weight Loss: Singer Reveals Strict Diet After Being Called Fat In SM Entertainment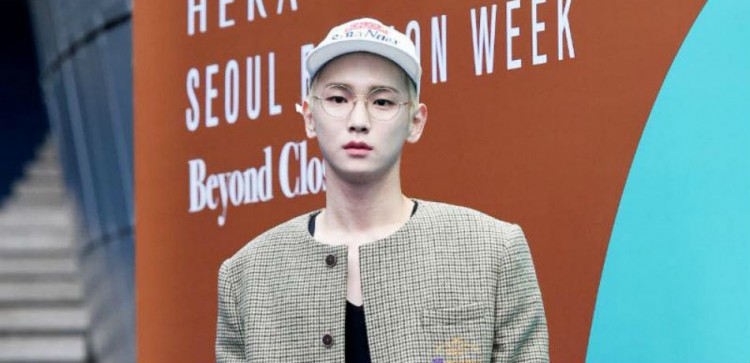 SHINee's Key revealed the struggles that he went through in trying to lose weight after he was called in SM Entertainment. K-pop idols have a specific look and when someone doesn't look the part they are obliged to do something about it.
The 26-year-old South Korean singer, actor, fashion designer and television presenter joined the recording for MBC's Radio Star in light of SHINee's 10th-anniversary comeback. Key (Kim Ki-bum) then revealed that he had to go through a strict diet to maintain their title of "Skinny Idols."
"I was called fat for the first time in my life after joining SM [Entertainment]," Key said. The SHINee singer then shared the techniques that he tried in shedding off the pounds.
This isn't the first time that Key talked about his weight loss. The SHINee star previously recalled his trainee days in one of the episodes of JTBC's Take Care of My Refrigerator.
"My body is actually not naturally slim. I'm the type to immediately gain weight. So the company allowed members who are naturally slim like Taemin and Jonghyun to eat whatever they want," Key revealed. "While they would order things like Chicken Katsu and Tonkatsu, Onew and I ate things like fish cakes and dwenjang jiigae [soybean stew]. I really really wanted to eat that Chicken Katsu and Tonkatsu."
Key is definitely not the only K-pop idol who went through this process. BTS's Jimin previously admitted that he would go days without eating to lose weight and stay skinny. After supporters learned about the singer's weight loss struggles, they started the hashtag #JiminYouArePerfect.
K-pop idols are not the only ones who are obliged to be skinny, South Korean actors are also expected to stay thin. In fact, Lee Min Ho had to sacrifice his love for soccer to keep his acting career. The Legends Of The Blue Sea star revealed that he doesn't play the sport anymore because it would make his legs thick and muscular, which is not a required look for actors in the country.
180529 SHINee on SBS News Morning Wide
Key: The fans only relied on me, but these days I realized there were times I relied on them too
Taemin: I want to tell them to continue making good memories and live a cool life together that we won't regret
-c- pic.twitter.com/b5uz9AYLsr — love should go on! (@bysagyehan) May 28, 2018
© 2023 Korea Portal, All rights reserved. Do not reproduce without permission.
Tags:
SHINee
,
Key
,
SHINee Key
,
BTS
,
BTS Jimin
,
Jimin
,
Lee Min Ho
,
Key Weight Loss
,
jimin weight loss
,
Kpop
,
K-pop