BTS Jimin Weight Loss: Singer Appears To Be Busy Taking Care Of His Fellow Members & Forgets About Himself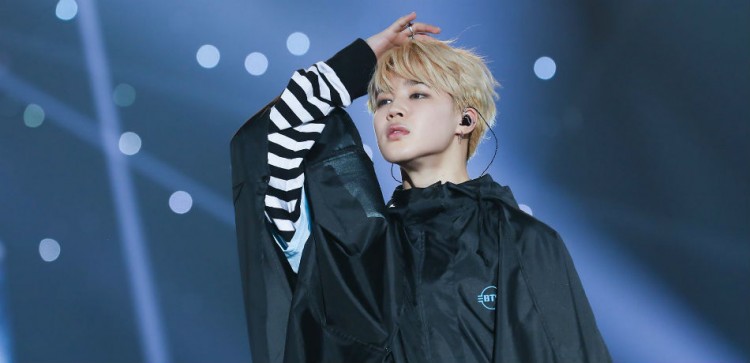 BTS Jimin's weight loss has been a hot topic ever since he shared his struggles with his weight in BTS' WINGS Concept Book last year. Although the singer is clearly not overweight, the obsession over looking thin in the K-pop industry is very serious. Some fans were upset with Jimin for not taking care of himself, but it appears he's already too busy doing just that for his fellow BTS members.
The 22-year-old South Korean singer is known for always protecting his members. Koreaboo even compiled a series of clips showing Jimin's (Park Ji-min) selfless acts.
In one clip, Jimin was seen leading the pack in crossing the road and quickly covered maknae (youngest member) Jungkook (Jeon Jung-kook) with his right arm to protect him from being run over by cars. Another one showed him quickly sacrificing his green leather jacket for V (Kim Tae-hyung), just because the latter said that he didn't like pink, which was the color of the jacket he was wearing.
Jimin would always go out of his way to make the other BTS members feel special and appreciated. There was one instance that the singer was spotted massaging Suga's (Min Yoon-gi) legs on the sideline in one of their basketball tournaments. He also made an effort in spelling out J-Hope's (Jung Ho-seok) name using his body just to make him feel better.
"I'm sending this hope-tweet to my loving Hope-hyung who burned out from the early morning practices, in hopes that he'll see this and laugh!" Jimin tweeted. "Cheer up hyung! Let's cheer up Bangtan ㅋㅋㅋ"
새벽에 연습하자 지친 사랑하는 홉이형을 위해 이거 보고 웃으라고 희망트윗 하나 합니다!
힘내세요 형님! 힘냅시다 방탄ㅋㅋㅋ pic.twitter.com/rJrsMGOhFN

— 방탄소년단 (@BTS_twt) November 28, 2014
Not surprisingly, when a fan asked who helped Rap Monster (Kim Nam-joon) the most when he hurt his hand, he answered that it was Jimin. But Jimin's sweet personality is not only limited to the BTS boys. In one clip where J-Hope was proudly flaunting a trophy, Jimin can be seen in the background helping a lost stranger find his way.
Unfortunately, it appears that Jimin is so concerned with other people's, especially his members', well-being that he seemingly forgot to take good care of himself. The BTS star has dropped a significant amount of weight, admitting that he would go days without eating, which worried a lot of fans.
Supporters then started the hashtag #JiminYouArePerfect after learning about Jimin's weight loss struggles. This gesture was an effort to make the BTS star realize that he's already done more than enough.
© 2019 Korea Portal, All rights reserved. Do not reproduce without permission.