SHINee Jonghyun Memorial Is Now Officially Closed, SM Entertainment To Make Memorabilia Of Fans' Honoring Singer On His 'Final Road'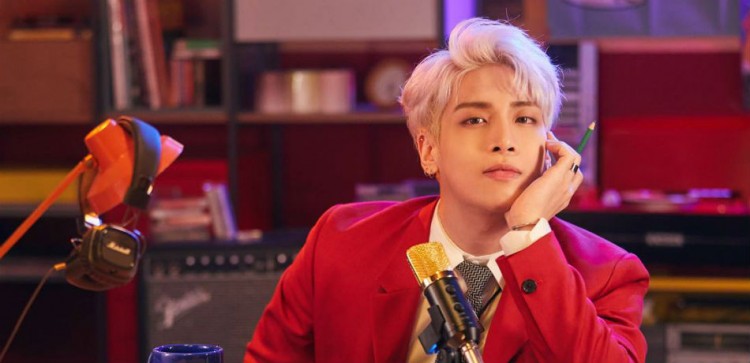 SM Entertainment understood how much Jonghyun's death affected a lot of his and SHINee's fans, so they opened a long-standing memorial for them. Now, after five months of open visitation to Jonghyun's memorial, which is located at the SMTOWN Coex Artium, the company announced that it has now been closed then revealed that they will be making memorabilia for the fans.
SHINee's record label, SM Entertainment, released a statement extending their "heartfelt gratitude to the many fans who have visited in order to honor Jonghyun." The company noted that they would forever remember how much the SHINee singer was loved by all of the fans even after his passing, and they reassured them that Jonghyun might not be around physically anymore but that he "heard all of your messages of nostalgia and longing for him."
SHINee Jonghyun Memorial Now Closed, SM Entertainment Issues Final Statement
SM Entertainment's statement was filled with nothing but gratitude towards the fans. And because of that, the company decided that they will be "recording the memorial space in photos and video, so we won't forget" the time when the SHINee supporters helped Jonghyun on his "final road."
Despite trying their best to be strong for the fans and the rest of the members of SHINee, Onew (Lee Jin-ki), Key (Kim Ki-bum), Minho (Choi Min-ho), and Taemin (Lee Tae-min), SM Entertainment revealed that they still can't believe that Jonghyun has passed away. The company then concluded their final statement by once again thanking the SHINee fans "who gave their strength for Jonghyun."
SHINee Onew, Key, Minho, And Taemin Set For A Comeback Without Jonghyun
It was previously reported that the remaining members of SHINee would be making their comeback soon. Although there is still no official date, fans will see Onew, Key, Minho, and Taemin at the end of May.
In addition, SHINee will also be celebrating their 10-year anniversary as a group. Despite the untimely death of Jonghyun last December 2017, the members are left with no choice but to continue without him to celebrate this milestone on May 27.
© 2023 Korea Portal, All rights reserved. Do not reproduce without permission.