G-Dragon, Sandara Park Dating Rumors: 2NE1 Singer Blames CL For Current Relationship Status, Is Daragon Finally Official?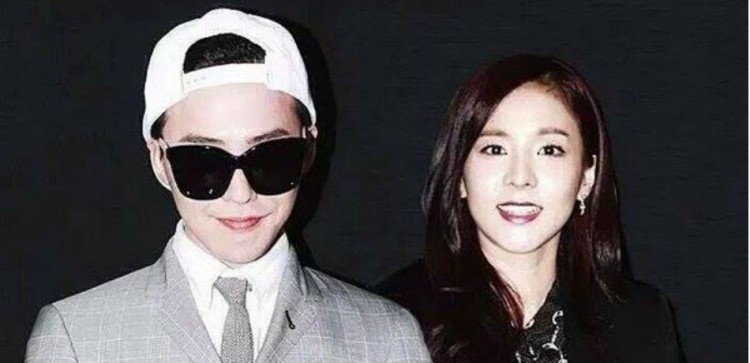 G-Dragon and Sandara Park have long been rumoured to have taken their friendship to the next level. Being talents of a very strict company, the pair has never addressed any romance speculations. However, the former 2NE1 star revealed that she had broken YG Entertainment's dating ban, and then blamed CL for her current relationship status. Is Daragon (Dara and GD's fanmade couple name) official?
Although they are no longer together in a group, Sandara Park and CL (Lee Chae-rin) are still pretty close after the disbandment of 2NE1 in 2016. In fact, when CL hosted a Christmas party, she invited the 33-year-old South Korean singer, actress and television presenter and talked about anything under the sun including their love lives.
Being both singles during the holiday, Sandara Park and CL talked about their relationship and dating experiences in the past. Dara then recalled that CL had given her advice but it turned out to be an epic failure.
"CL is very bold and straightforward when it comes to dating, but when I do the same, guys get shocked," Sandara Park revealed. The former 2NE1 singer also shared that CL would even text guys on her behalf and it always ended up in disaster. Dara then ultimately blamed CL for her status as a single woman.
YG Entertainment is infamously known for its dating ban. Not only are the artists not allowed to date anybody, but they are also mostly discouraged to have a romantic connection with anyone in the company. So how did all the G-Dragon and Sandara Park dating rumours start?
Fans always had an inkling that G-Dragon and Sandara Park might have romantic feelings for each other but just couldn't make it official because of YG Entertainment's dating ban. Although the BIGBANG star and the former 2NE1 singer had always noted that they are just good friends, shippers would always connect the two romantically.
In fact, some of G-Dragon and Sandara Park's social media followers even believed that their Instagram posts seemingly prove that they're more than just friends. While this could only be a coincidence, shippers feel that there is a secret meaning behind it.
Despite all the dating rumours, it is safe to say that Daragon is not official as of this writing. Sandara Park is currently single, as well as G-Dragon.
© 2023 Korea Portal, All rights reserved. Do not reproduce without permission.