Sandara Park 2018: G-Dragon's Rumored Girlfriend Jobless After 2NE1's Disbandment?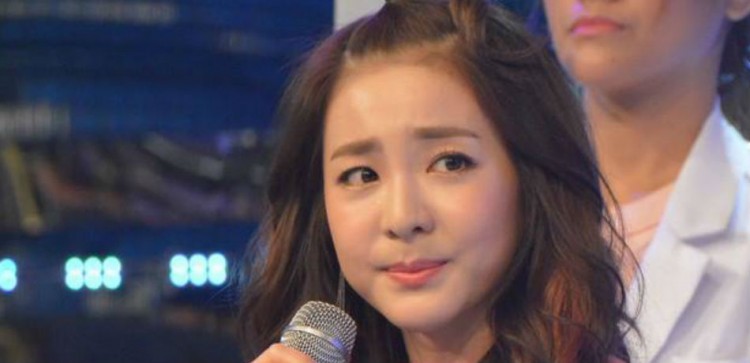 Sandara Park may have already been known as an actress in the Philippines during her younger years, but the South Korean idol catapulted to stardom when she joined YG Entertainment's girl group 2NE1 in 2009. Unfortunately, the band, despite all its fame and glory, disbanded in 2016. Did the unfortunate fate of 2NE1 lead to Dara being jobless?
The 33-year-old singer, actress and television presenter has already expanded her brand, but she will forever be known as a member of 2NE1. The disbandment has affected Sandara Park a lot, but it is more on the emotional side compared to financially.
Although she is not in the popular band anymore, Sandara Park still has a lot of opportunities falling on her lap. Unfortunately, trolls didn't see these job offers and started to call the former 2NE1 singer "jobless."
"I really want to talk about this, that the job I do, people are not aware of the story behind, and they sayin' 'Is she jobless hanging around all the time, traveling again?' but [that's] not true," Sandara Park said in one of the episodes of Dara TV on her YouTube channel. The YG Entertainment artist then shared that her work has not been reported in Korea because they were mostly done in other countries.
Since people only see updates about Sandara Park's life on social media, many assumed, including her friends, that all she does is travel. However, the truth of the matter is that the former 2NE1 star has shoots and events in other places, but netizens only see the travel part of her job.
Sandara Park then revealed that when she was still a part of 2NE1, their leader, CL (Lee Chae-rin), was the only one going on meetings, while the rest of the members were just waiting for the outcome. According to Dara, this is the reason why she wanted to be a part of the business process, which is why she travels a lot to experience the journey first hand. "I need to know how's my business going, you know... I cannot just lean on others forever," she said.
© 2023 Korea Portal, All rights reserved. Do not reproduce without permission.
Tags:
Sandara Park
,
Dara
,
2NE1
,
YG Entertainment
,
G-Dragon
,
BIGBANG
,
Bigbang G-Dragon
,
CL
,
2NE1 CL
,
2NE1 Dara
,
2ne1 disbandment
,
Kpop
,
K-pop