Sandara Park 2018: Former 2NE1 Star Doesn't Want To Be A Part Of Park Bom's Scandal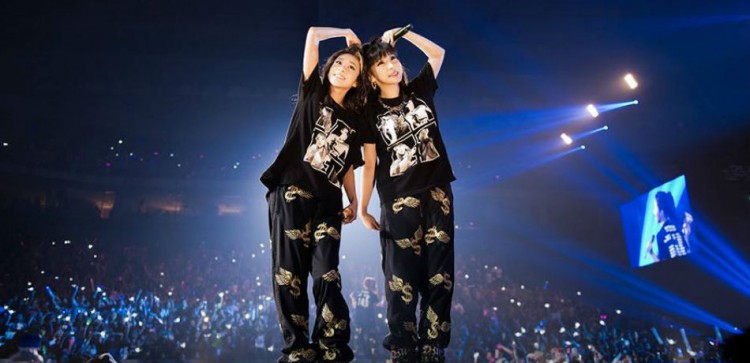 2NE1 was once the biggest South Korean girl group in the K-Pop world. The YG Entertainment band was formed in 2009, and they were unstoppable. However, the four-member group disbanded in 2016 and the members have not been spotted together ever since. In fact, Sandara Park recently revealed that she is still not ready to talk about her former members.
Dara (Sandara Park) was recently asked about her former 2NE1 group member's, Bom (Park Bom), drug scandal update. Despite not being in the girl band anymore, Dara and Bom have maintained their friendship, which is why the former was bombarded with questions about the latter.
"I heard that you're in contact with Park Bom," the reporter asked Dara during the press conference for the upcoming beauty variety show, Mimi Shop. "Please let us know how she's doing in the midst of the recent issues."
Since Bom's case is very sensitive and controversial, Dara was understandably shaken by the question. In fact, the 33-year-old South Korean singer, actress and television presenter never recovered and was visibly uncomfortable even though a staff member quickly informed the reporters that they were "only accepting questions relating to Mimi Shop."
Bom, Dara, CL (Lee Chae-rin), and Minzy (Gong Min-ji), or better known as 2NE1, were the queens of Korean pop culture. They rose to fame after appearing alongside K-Pop superstars, BIGBANG, in the song "Lollipop."
2NE1 then made a name for themselves and released multiple songs, like "Try to Follow Me", "Go Away", "Lonely", "I Am the Best", "Ugly", "I Love You", "Falling in Love", "Missing You", and "Come Back Home", that reached the number one spot.
Unfortunately, all good things must come to an end. YG Entertainment confirmed the departure of youngest member Minzy in April 2016. The company then quickly reassured the fans that 2NE1 was still a working group, revealing that the remaining members will continue as a trio. However, YG Entertainment announced the official disbandment of 2NE1 later that year.
After the shocking news, CL and Dara were still under contract with YG Entertainment as solo artists. Not surprisingly, Bom was let go by the company.
© 2023 Korea Portal, All rights reserved. Do not reproduce without permission.