Korean Rapper Black Nut Under Fire For Attire During Court Trial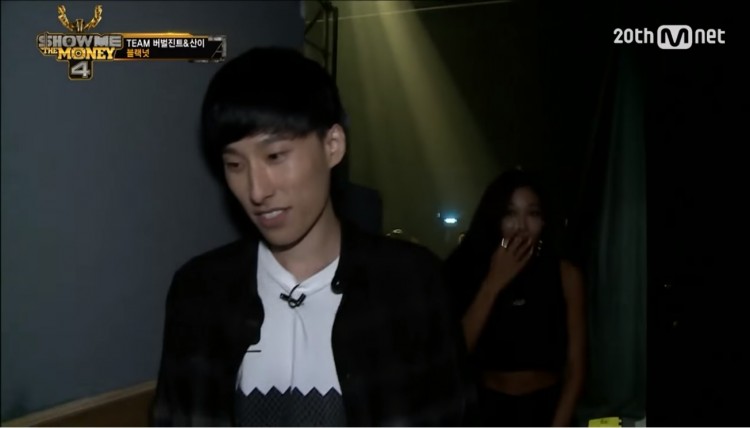 South Korea rapper Black Nut does not seem to be getting saved by his rhymes after a court session stunt he did recently. The rapper has drawn the ire of a lot of South Koreans and the internet, too, after supposedly mocking law and order in South Korea with his choice of clothing.
This was after being sued by fellow Korean rapper KittiB for defamation of character back on May 17. Black Nut attended the said trial which took place soon after he was sued, and everything seemed fine initially since the rapper in question appeared to be wearing a black cap and denim jeans which is not too bad for a court session.
However, once the reporters and photographers started flocking to him and taking pictures, Black Nut suddenly removed his cap and denim jacket showing off a white shirt underneath with the words "Please listen to Silkybois' album" painted on it. The fact that he only did this once, he confirmed that there was much media attention and that his appearance was going public meant that Black Nut had this premeditated.
Silky Bois, on the other hand, is another South Korean rapper group and seems to be affiliated with Black Nut seeing as how he gave them a rather impromptu and blunt advertisement, and in a court session nonetheless. Meanwhile, Black Nut did not seem to mind that he is being tried for a crime and even looked cheerful and at ease despite the gravity of the situation. Reporters even asked him how he would feel if his court rival KittiB appeared as a witness during the trial, to which he coolly responded that he is fine.
Black Nut's critics, however, are not fine, and some were even furious with the rapper. They seemed to take offense in the fact that the rapper made light of the justice system of South Korea and mocked the court session by wearing a rather inappropriate outfit, unlike most people who attend such trials.
Some netizens even went as far as to call Black Nut a loser and felt sorry for KittiB since he had to deal with someone like him. The criticism against Black Nut was almost unanimous, too, since a lot of people wanted him to get punished for whatever wrongdoings he did. Basically, the people were definitely not on his side during the court trial.
Meanwhile, other more serious court sessions were attended by the defendant who still followed a proper dress code fit for court. Black Nut may just be a special case and his doing a trademark of his persona as a rapper.
© 2019 Korea Portal, All rights reserved. Do not reproduce without permission.