South Korean Court Determines Unfaithful Spouses Have No Right To Divorce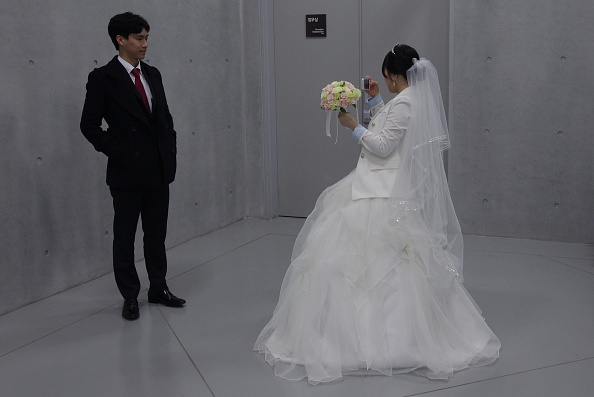 The South Korean Constitutional Court revoked a law that imposed a penalty of up to two years in prison for those who cheated on their husbands or wives, according to Vice News.
On Tuesday, the court reportedly made the decision that unfaithful spouses would not be allowed to divorce their significant others, despite the ruling made earlier this year.
A husband who cheated on his wife and has been living separately from her for 15 years was refused a divorce by South Korea's Supreme Court, according to the U.K. publication The Independent. The man, who is known by the surname Baek, reportedly filed for a divorce from his wife back in 2011.
The Supreme Court justices reportedly ruled against Baek's request with a seven-to-six majority, according to the Korea Times.
"More than 77 percent of the couples here divorce after assuming some portion of blame, which is in effect no different from no-fault divorce recognized in other countries. Therefore, it is an excessive claim for men to seek a divorce after having an affair citing their right to freedom of choice and to pursue happiness," the justices said.
The 68-year-old man has reportedly since been living with another woman and has another child.
Regardless of his new life, a South Korean law that has been in place since 1965 reportedly bars the person responsible for the end of a marriage from filing for divorce. The court reportedly deemed that allowing the divorce would be dangerous for Baek's wife and three children as they would be without any legal protection from financial support.
South Korea reportedly still has no law that provides for alimony or child support following divorce, so allowing the request for divorce could potentially leave many women in financial difficulty.
Although South Korea reportedly criminalized adultery in 1953 in order to protect the women because most were financially dependent on their husbands as the females were expected tend to the families, they were still not fully protected from economic instability.
Many people have reportedly criticized the recent ruling of decriminalizing adultery, arguing that it would encourage infidelity, but the decision still stands.
"Even if adultery should be condemned as immoral, state power should not intervene in individuals' private lives," stated Justice Park Han-Chul.
© 2023 Korea Portal, All rights reserved. Do not reproduce without permission.