BIGBANG T.O.P Attends Court Hearing And Gets Critcized, Final Judgment Pending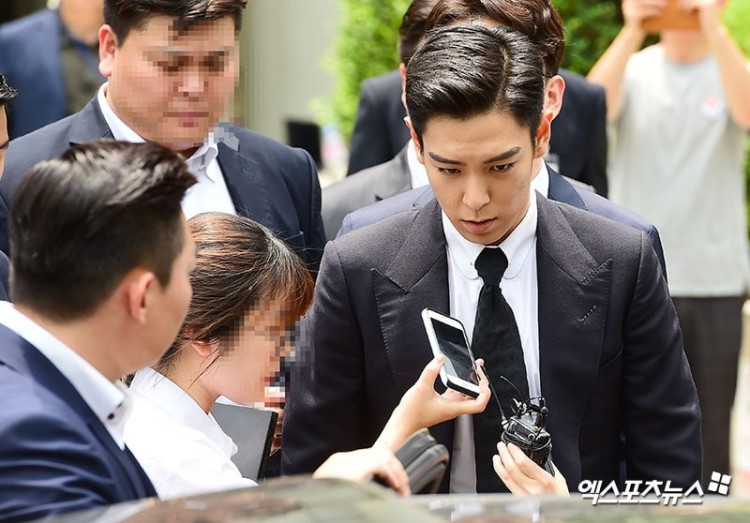 The highly awaited formal hearing of T.O.P's marijuana has finally taken place. The said BIGBANG member has personally attended the court hearing and updates are in.
On the late morning of June 29, the Seoul Central District Court finally proceeded with the first trial pertaining to BIGBANG member T.O.P's case. T.O.P was recently engulfed in a huge scandal when he was caught illegally smoking marijuana. He and an involved female trainee admitted to the charges and were put under investigation.
In the recent trial, T.O.P has admitted to only two instances of the charges because according to him, he was not aware he was smoking pot or marijuana when he first did it. However, he admitted that out of the four instances, he was well aware that he was illegally smoking marijuana in two instances. It has also been revealed that during the trial, T.O.P's lawyer discreetly admitted that the BIGBANG member was actually dating the female trainee involved, whose name is Han Seo Hee. His lawyer also prayed that T.O.P be granted a lenient sentence because of the unrecoverable damage to his reputation as a celebrity.
With his admission, the prosecution is praying that the idol singer is sentenced to two years of probation with a probability of landing in jail for at least 10 months if he fails the terms of his probation. Final judgment on his marijuana case is still pending and the court has yet to release their verdict. Meanwhile, T.O.P was also criticized heavily for showing up for the said court hearing in full make-up. The said BIGBANG member wore a sleek dark suit and looked great, contrary to how he looked when he was discharged from the ICU recently. People were angered that despite T.O.P's apology, they claim that it lacked sincerity since he showed up spick and span.
© 2019 Korea Portal, All rights reserved. Do not reproduce without permission.