BIGBANG Military Enlistment Update: Seungri Reveals How T.O.P, G-Dragon, Taeyang, & Daesung Are Doing In Their Compulsory Duties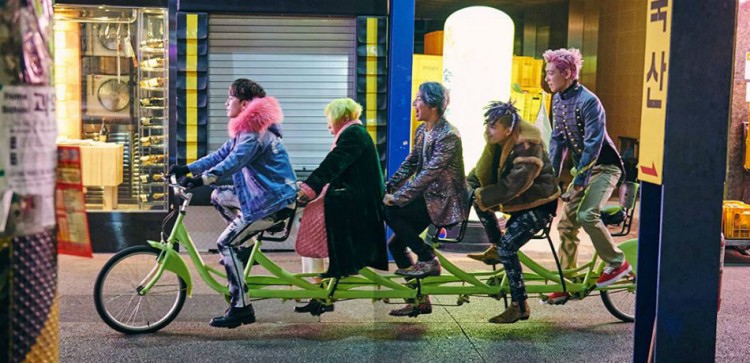 BIGBANG is undoubtedly one of the most successful South Korean bands in history, but their reign as the king of K-pop came to a screeching halt when their mandatory military enlistment caught up with them. Youngest member Seungri is the only one left to do his compulsory duties, and he recently gave updates about how T.O.P, G-Dragon, Taeyang, and Daesung are doing in the military.
The 27-year-old South Korean singer, songwriter, record producer, actor, and entrepreneur is set to comply with his enlistment soon. Although Seungri has been using his time by being very active in expanding his brand before heading to his mandatory military service, he took time off from his hectic schedule to talk to the other BIGBANG members.
T.O.P (Choi Seung-hyun), G-Dragon (Kwon Ji-yong), Taeyang (Dong Young-bae), and Daesung (Kang Dae-sung) are currently doing their compulsory duties, and fans have been worried about their well-being. As expected, their service is being kept as private as possible, so BIGBANG supporters have been longing to get some updates about the boys.
Luckily, at the recent Blue Spring Festival, Seungri revealed how the hyungs (older brothers) of BIGBANG are doing in the military. The singer shared that he had talked to Taeyang, who used his 5-minute phone call to talk to him.
"I've recently talked on the phone with Taeyang hyung. He did well in training, so he obtained the opportunity to make a phone call," Seungri said. "He was only given 5 minutes, but he called me. So I immediately asked, 'Hyung! Why did you call me and not your wife?' He told me that he misses me."
Seungri then revealed that he is most worried about G-Dragon, but the BIGBANG star happily shared that GD is "also doing very well. He has also healthily put on some weight." He also assured the fans that T.O.P and Daesung are doing good in the military as well.
Korea Portal previously reported that just like Seungri, fans are concerned about G-Dragon the most in his enlistment. The 29-year-old rapper, singer-songwriter, record producer, entrepreneur, and fashion icon may be confident on stage, but he is a very shy person off-stage.
On top of that, G-Dragon appeared to have lost a lot of weight just a few days after enlisting, so Seungri's recent revelation is what fans needed to hear. The date of Seungri's enlistment has yet to be announced.
© 2023 Korea Portal, All rights reserved. Do not reproduce without permission.