BIGBANG Enlistment: New Photos Of G-Dragon And Daesung Reveal Their Real Status In The Military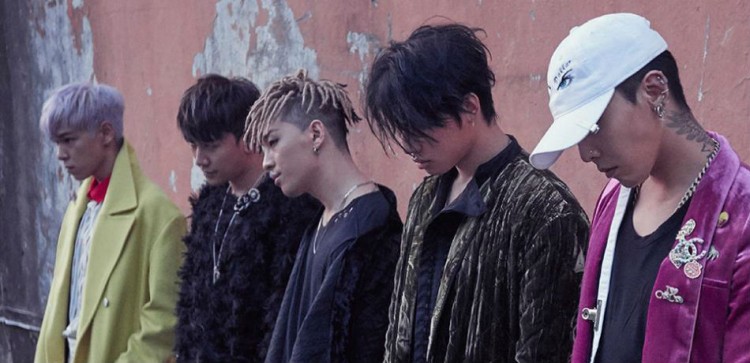 G-Dragon, Taeyang, and Daesung are currently serving their military duties, and fans are always concerned for their well-being during their enlistment. Despite the attempt of keeping their service as private as possible, multiple photos revealing their real status in the military appeared online.
The South Korean boy band BIGBANG is on hiatus as the members have already reached the age bracket to do their mandatory military service. Even though the thought of them leaving was already expected, since celebrities are not exempted for the enlistment, fans are still getting emotional after the fact finally sunk in that there will be no new BIGBANG songs for quite a while.
As if that's not enough, BIGBANG fans, also known as VIPs, also have to deal with the fact their idols are going to be full-blooded soldiers. Thinking about the possibility of G-dragon, Taeyang, and Daesung serving their country in a possible war or other dangerous circumstances, makes the fans' hearts bleed.
G-Dragon (Kwon Ji-yong) has been in the K-pop industry since he was a little kid and even earned the title of "King of K-pop," but he's always known for being a shy person off-stage and would only open up to his BIGBANG members. This trait of the 29-year-old rapper, singer-songwriter, record producer, entrepreneur, and fashion icon worried a lot of fans, thinking that he might not survive his military service. In fact, earlier photos of G-Dragon broke a lot of hearts as he appeared to have lost a lot of weight a few days after enlisting.
Unlike G-Dragon, Daesung (Kang Dae-sung) is known for being bubbly and funny. However, his easy-going personality is not enough for fans to stop worrying about him as well.
Now, new photos emerged of the two BIGBANG members and they were nothing but good news for the fans. G-Dragon and Daesung appeared to have adjusted well in their military services, and they even posed playfully for the camera with their fellow soldiers. These photos gave their avid supporters a sigh of relief, knowing that they are doing really well.
New photos have come to light of #BIGBANG's #Gdragon and #Daesung in the military! So handsome! #kpop #kstar #ICYMI pic.twitter.com/0HSH6ibpBN

— What The Kpop (@whatthekpop1) April 18, 2018
Taeyang, on the other hand, has always been known as a calm and strong person, so fans have already predicted that he will go through the enlistment swiftly. Although they still worry about him deeply, they always have the confidence that the 29-year-old singer will pass with flying colors.
© 2023 Korea Portal, All rights reserved. Do not reproduce without permission.