BIGBANG T.O.P Military Service Update 2018: How Is He Doing After Scandal? [PHOTO]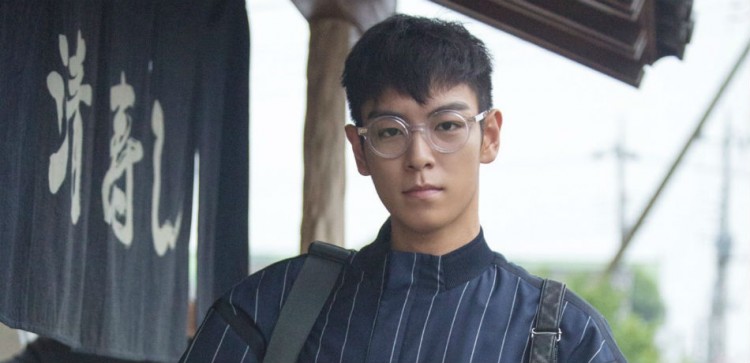 BIGBANG's T.O.P may be the oldest of the five-member South Korean boy group, but he is known to have the most charm and humor. Despite his serious look, fans have always enjoyed his social media posts that revealed his fun personality. However, all of the updates about him came to a screeching halt when he finally enlisted for his mandatory military service and even went through his darkest days while doing his duties. But how is he now?
Being in the industry for over 10 years doesn't only mean that BIGBANG has reached one of their greatest milestones, but it also means that the members are old enough to do their compulsory military service and be away from the limelight for as long as two years. But T.O.P (Choi Seung-hyun) didn't only have to deal with doing something entirely out of his norm; he also had to face his marijuana scandal during his enlistment.
As a result, T.O.P was suspended indefinitely at the time, and the embarrassment took a toll on the BIGBANG's lead rapper when he overdosed on tranquilizers and was rushed to the hospital. Although the 30-year-old South Korean rapper, singer, songwriter, record producer, and actor had been unconscious for days, he luckily survived the incident.
Now, T.O.P has resumed his military service, but it is kept as low-key as possible due to the sensitivity of his case. BIGBANG members, G-Dragon (Kwon Ji-yong), Taeyang (Dong Young-bae), and Daesung (Kang Dae-sung) are currently doing their mandatory duties as well, and despite the efforts of making their service private, multiple photos of the boys revealed that they had adjusted well in their new environment.
But unlike G-Dragon, Taeyang, and Daesung, T.O.P still doesn't have updates about his military service until now. Hyunseok Choi recently shared a photo of him with the BIGBANG star on his Instagram account, which is an update that fans have been waiting for a long time.
In the post, T.O.P can be seen enjoying a meal with two of his friends and smiling at the camera. The BIGBANG star looked happy and healthy, and that's exactly what worried fans need right now to see. For now, it is safe to say that T.O.P is slowly recovering from the stress that the scandal had brought him.
[SNS] hyunseokch's IG Updates with TOP "...Yesterday..."https://t.co/ZC2oFSLePa

2.pic : 2018-04-15https://t.co/iBjBiese46#BIGBANG #TOP #ChoiSeungHyun #탑 #최승현 #빅뱅 pic.twitter.com/yyWGKyjA5Y

— TOP of the TOP (@TOP_oftheTOP) May 7, 2018
© 2023 Korea Portal, All rights reserved. Do not reproduce without permission.