BIGBANG Seungri's Very Rich Customer Revealed! Was It G-Dragon Who Paid For The $93,000 VVIP Premium Set Menu?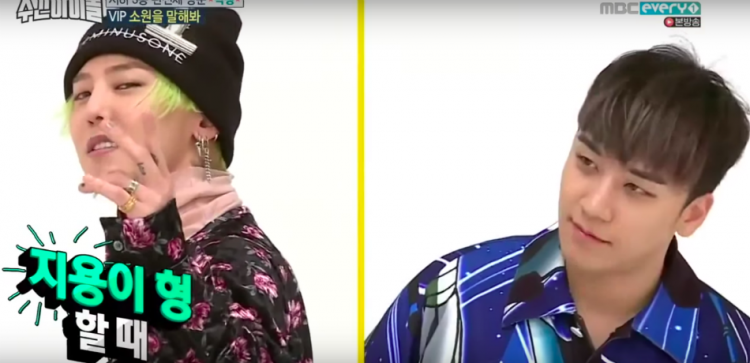 BIGBANG's Seungri's name was in headlines last month, and the reason had nothing to do with his music, which he is famously known for. The YG Entertainment star had a VVIP premium set menu at his new club, and despite having a hefty price tag of $93,000, it was sold! Now, the identity of his client has finally been revealed. Is it G-Dragon?
The 27-year-old South Korean singer, songwriter, record producer, actor, and entrepreneur has been using the time he has left before heading to his mandatory military service very wisely. With the rest of his members currently serving their compulsory duties, Seungri kept himself busy by expanding his brand instead.
One of his recent business ventures is a new club at a hotel in Gangnam, Burning Sun. Seungri has worked hard to make everything as perfect as possible, but there's one main thing that grabbed everyone's attention, and it's the Mansour Set, which costs a whopping 100 million KRW, or 93,240 USD.
Since BIGBANG leader, G-Dragon (Kwon Ji-yong) is known for surprising Seungri during his solo engagements; many quickly assumed that it was the 29-year-old South Korean rapper, singer-songwriter, record producer, entrepreneur, and fashion icon who paid for the $93,000 VVIP Premium Set Menu. Being in the business for almost all of his life, even claiming the title "King of K-pop" because of his success, money is certainly not an issue for GD.
However, since the very expensive menu was sold last month, it is quite impossible for G-Dragon to purchase it as he is currently serving his mandatory duty. So who would spend $93,000 for an Armand de Brigand 12L, Louis XIII, and Armand de Brigand 10 B aside from G-Dragon and the rest of the BIGBANG members?
As it turns out, a group of rich and young entrepreneurs was the one who paid for the very expensive set. According to Insight, Seo Bo Hyun, Yang Soon Tae, and more of the S&U Group purchased the VVIP Premium Set Menu. The team, also called the "Bieber Team," loves having extravagant parties, and they clearly have some cash to burn.
In fact, it was reported that the same team who purchased Seungri's $93,000 VVIP Premium Set Menu paid for everyone in an entire club in NYC when they visited the place. The club owner then put up the Korean flag on every screen after their bold action.
© 2023 Korea Portal, All rights reserved. Do not reproduce without permission.