PSY Cuts Ties With YG Entertainment, 'Gangnam Style' Singer's Exit, BIGBANG's Military Enlistment & 2NE1's Disbandment Too Much For Company To Handle?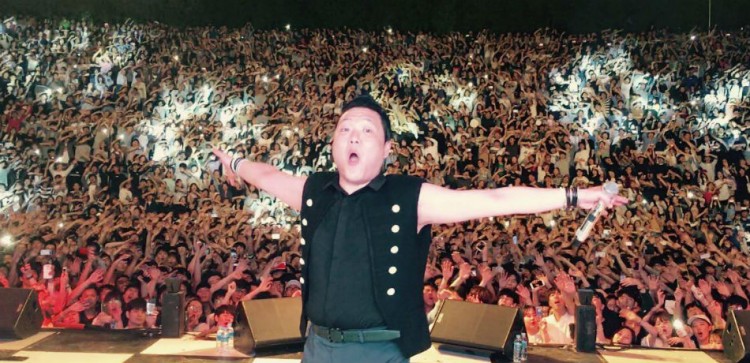 PSY became a worldwide sensation after his "Gangnam Style" music video went viral. His success was a mix of his talent and the support of his label, YG Entertainment. However, the singer now ends his contract with the company after eight years. Will his exit affect YG Entertainment's status?
YG Entertainment has a lot of famous artists, but it is safe to say that none of them, including the idols from different labels, have reached Psy's level of stardom. The 40-year-old singer, rapper, songwriter, and record producer became the first South Korean artist who charted No. 1 on the iTunes Music Video Charts and even overtook Hollywood superstars Justin Bieber and Katy Perry for the spot.
His song "Gangnam Style" also ranked first on YouTube's "Most Viewed Videos" monthly chart that made him an international breakthrough. As expected, Psy (Park Jae-sang) was then invited to appear on numerous Hollywood shows like The Today Show and Saturday Night Live.
Now, Psy chose to move on from the company who made him a superstar. The "Gentleman" singer officially cut ties with the label, as stated by YG Entertainment on May 15. The agency revealed that the conclusion of Psy's contract was a mutual decision explaining that "YG Entertainment has decided to respect PSY's thoughts of craving new challenges."
YG Entertainment's official statement had nothing but good things to say about their former artist. They shared that although the company and Psy will not be working exclusively together anymore, they will maintain a close relationship. The label ended the statement by thanking all the fans for loving Psy and the other YG artists.
Losing one of the most popular K-pop stars in company certainly is a big deal for YG Entertainment. As if that's not enough, the members of their biggest boy band, BIGBANG, are currently serving their mandatory military duties. On top of that, the company is still feeling the effect of 2NE1's disbandment in 2016.
However, YG Entertainment is known for producing successful artists. Despite Psy's exit, BIGBANG's military enlistment, and 2NE1's disbandment, they still have other artists who are doing well, and that helps YG Entertainment maintain its status as a top label.
In fact, their biggest girl group at the moment, BLACK PINK, is set for a comeback. Although the date has not yet been released, it is quite possible that their return will make YG fans somehow forget that Psy has ended his contract, BIGBANG will be absent from the limelight for at least two years, and 2NE1 is already nonexistent.
© 2023 Korea Portal, All rights reserved. Do not reproduce without permission.