Big Bang's Daesung Lost 14 Million KRW In Just Seconds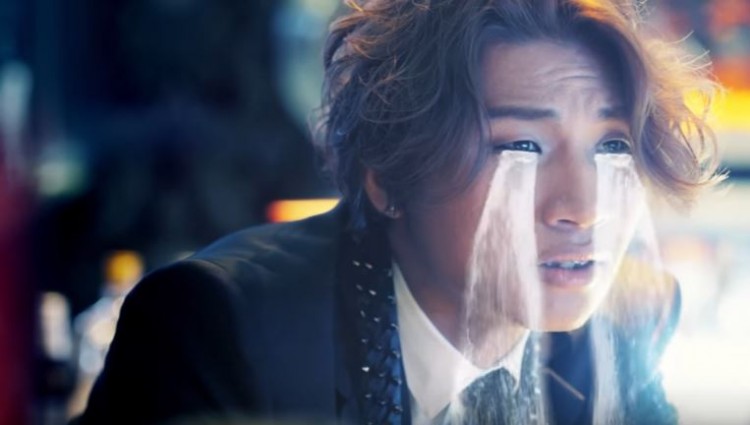 Big Bang's Daesung learned not to put his financial chances at stake after losing to a game that cost him 14 million KRW in just seconds.
The 27-year-old singer, actor and TV host lost to a game of chance where he ended up giving away a staggering amount of 14 million KRW from his own pocket.
According to Koreaboo, Big Bang was in New York for their MADE World Tour when this happened after the members decided that one of them should pay up the agreed amount for an extended stay with their staff.
G-Dragon, Seungri and Taeyang were the ones most willing to stay an extra day in the Big Apple, T.O.P. also didn't mind doing so while Daesung was the least ecstatic with the idea.
Big Bang played the ladder game where they each had to choose a ladder and make a turn at each rung until they reach the end of the line. The unluckiest player turned out to be Daesung, who arrived at the bottom of the line where "14 million" was scribbled.
"The member who wanted to stay the least has to pay!" T.O.P. announced as they all burst into laughter.
Shocked Daesung only kept saying, "I may look like I'm smiling, but I'm actually not..
Seungri previously revealed on Kim Shin Young's MBC radio show in 2013 how financially adept Daesung was.
"If I were to lend someone money, I think I can lend it to Daesung," said Seungri.
He added, "Daesung has two or three financial planners for himself. He has meetings with them at least once a week. Just like this name, I think he will achieve great things."
Daesung also joked on MBC's "Infinity Challenge" that it's Big Bang's big income that kept the group together beyond the 7-year curse.
"It's because of the income that Big Bang brings. Even if I have things built up, I just bear it and think of the income," he said.
© 2023 Korea Portal, All rights reserved. Do not reproduce without permission.