North Korea's Hydrogen Bomb Test Sparks Calls For Increased Military Strategy, Defense In The South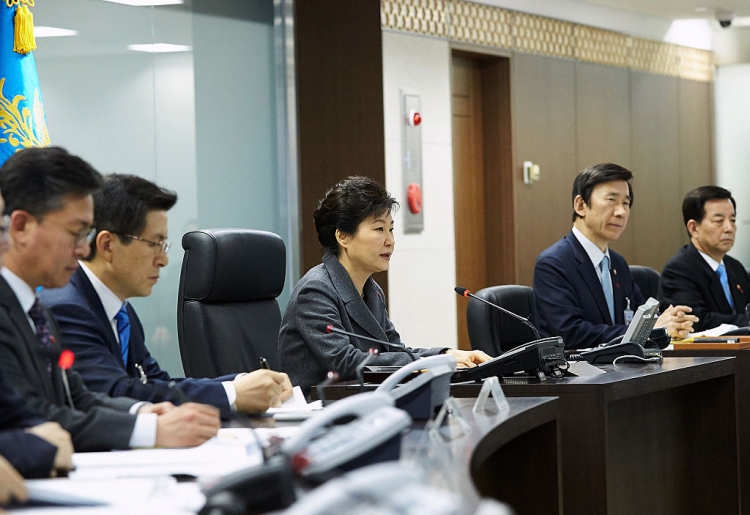 The most recent nuclear threats by North Korea has once again moved the international community, particularly the United Nations and South Korea, to talk about the nuclearization of the Korean Peninsula.
According to Korea JoongAng Daily Friday, United States President Barack Obama and South Korea President Park Geun Hye had a 20-minute phone discussion Thursday morning on matters pertaining to the sanctions against North Korea following its recent hydrogen bomb test claim. The conversation stamped the cooperation between the United States and South Korea so that the United Nations Security Council could "swiftly adopt a stern resolution" that would subject North Korea to stiff sanctions because of its "latest reckless behavior."
"Obama especially stressed the need to push forward the strongest, comprehensive sanctions, and promised close cooperation with Seoul to this end," the Blue House said.
Representative Won Yoo Chul, Saenuri Party's floor leader, said the right time has come for South Korea to come up with a "peaceful nuclear program" in response to the alarming nuclear weapon threats from the North. Won said the perceived United Nations' sanction against North Korea is not enough considering that it has weapons of mass destruction aimed at the South.
Similarly, Representative Kim Eul Dong, a member of the Saenur Party's Supreme Council, also suggested the need for the South to develop nuclear arms as a defensive measure against the North.
"If the international community won't allow us to do so, the United States must offer tangible resolutions for nuclear security, such as deploying tactical nuclear weapons in the South," Kim added.
In response to the issue, the Ministry of National Defense announced recently that it is likely the United States would deploy a number of its military equipment to the Korean Peninsula "as part of measures to enhance joint defense capabilities," Korea Times noted Thursday.
© 2023 Korea Portal, All rights reserved. Do not reproduce without permission.