Overcoming Barriers: (G)I-DLE Makes 'Historic' U.S. Radio Debut With 'Nude,' MV Surpass 60M Views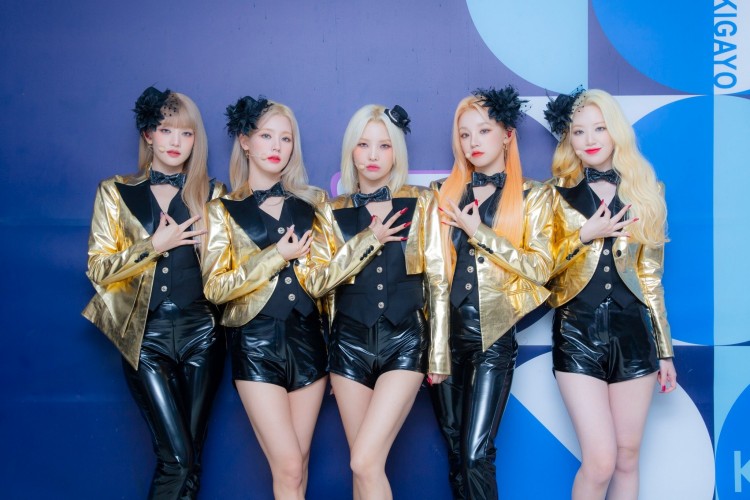 Cube Entertainment girl group (G)I-DLE, composed of Miyeon, Minnie, Soyeon, Yuqi, and Shuhua, has captivated American radio industry with their new song "Nude."
(G)I-DLE makes U.S. Radio debut

According to Cube Entertainment, (G)I-DLE's title song "Nude" made its official AirPlay on Station 99.7 NOW FM, a popular radio station in San Francisco, USA. Such became a historc feat for(G)I-DLE as it was the first time for a female K-Pop idol group to make a radio debut with a title song centered on Korean lyrics.
With (G)I-DLE's successful U.S. radio debut with a Korean song, industry insider commented that "the barrier has been crossed."
Station 99.7 NOW!'s "Jazzy" Jim Archer said, "As soon as I heard the music, I wanted to give it to the listeners as soon as possible. It's probably the first time I've played a sound source other than English or Latin on the radio."
The radio DJ also expressed that he wants to meet (G)I-DLE in person saying, "So I want to meet them in person. They will show good performances in the conservative radio media and overcome that barrier."

Officials from the US music industry also praised this radio debut, saying, "Nude's radio debut is a very historic event. It can be seen once again that language is not a barrier to K-pop's entry into the global market."
"NUDE" surpass 60 million views on YouTube
The title song "NUde" of the 5th mini album "I love," released on the 17th, exceeded 60 million views on YouTube as of October 25 proving its global popularity.
[] Congratulations!
'Nxde' 뮤직비디오 6천만 뷰 달성을 축하합니다!
'Nxde' M/V hits 60,000,000 views!

(여자)아이들((G)I-DLE) - 'Nxde' Official Music Video
️ https://t.co/B0qRWXpVV5#여자아이들 #GIDLE #I_love #Nxde pic.twitter.com/gbjyzeJ0fA — (G)I-DLE·(여자)아이들 (@G_I_DLE) October 24, 2022


The music video for "Nude" captured the visual transformation of (G)I-DLE.

(G)I-DLE's "Nude" is an alternative pop genre song that borrows the melody of "Habanera," an aria from the opera "Carmen" to express everyone's persona as "Show." The undecorated individual's true appearance is compared to the word nude, and the lyrics are impressive in boldly sarcasm against the word.

Meanwhile, (G)I-DLE plans to continue their active activities with the new song "Nude."
Congratulations to (G)I-DLE!
© 2022 Korea Portal, All rights reserved. Do not reproduce without permission.