Netizens Call Out NCT's Lucas & SM Entertainment Following Kim Garam's Departure From LE SSERAFIM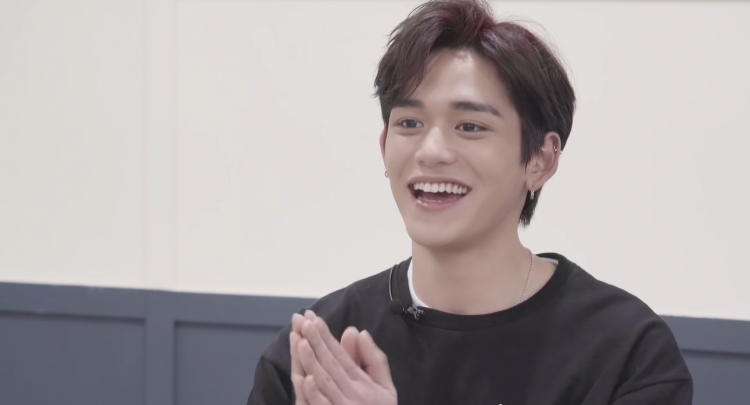 Just recently, HYBE and Source Music announced that they have decided to end their exclusive contract with LE SSERAFIM's now-former member Kim Garam. Soon after, fans began demanding SM Entertainment do the same thing to NCT's Lucas.
READ: Kim Garam To Part Ways With LE SSERAFIM As HYBE Terminates Her Contract
Kim Garam has been mired with bullying controversy not long after her debut. The controversy has progressed to the point that HYBE and Source Music have decided to terminate her contract. This means that Kim Garam has also now parted ways with LE SSERAFIM.
Following the attention towards Kim Garam's departure from LE SSERAFIM, netizens have started to direct their attention toward NCT's Lucas. Notably, Lucas was also involved in a controversy not long ago.
YESSS GARAM OUT, LUCAS NEXT️ pic.twitter.com/tIleWAD0BJ — luna✿ (@hypnctizd) July 20, 2022
Though NCT's Lucas was not accused of bullying, the scandal involving the idol was about gaslighting and cheating on his previous supposed girlfriends. The issue began when a Korean netizen and a Chinese netizen, who claimed to be former girlfriends of Lucas, stepped forward.
Following the controversy, Lucas took a temporary hiatus. As of writing this article, the idol still remains on a break. Furthermore, SM Entertainment has not given any updates regarding Lucas' status.
Going back to current times, several fans have demanded Lucas be kicked out of NCT. Netizens started calling out SM Entertainment, asking the agency to do to Lucas what HYBE has done to Kim Garam.
On social media, particularly on Twitter, netizens made the keywords "LUCAS NEXT" trend as they ask SM Entertainment to end NCT Lucas' contract.
LUCAS NEXT PLEASE https://t.co/UB48fZjDfd pic.twitter.com/mTTBwxR7ka — ur mom (@boemgyu_u) July 20, 2022
READ: NCT & WayV's Lucas Not Returning To China +Chinese WayV Promotions Not To Push Through
As of writing this article, neither SM Entertainment nor NCT's Lucas has addressed the recent situation.
© 2023 Korea Portal, All rights reserved. Do not reproduce without permission.
Tags:
kwave
,
kwave news
,
kwave updates
,
Kpop
,
kpop news
,
Kpop updates
,
HYBE
,
HYBE news
,
HYBE updates
,
Source Music
,
Source Music news
,
Source Music Updates
,
LE SSERAFIM
,
LE SSERAFIM news
,
LE SSERAFIM updates
,
Kim Garam
,
Kim Garam news
,
Kim Garam updates
,
SM
,
SM artists
,
SM Entertainment
,
SM Entertainment artists
,
SM Entertainment news
,
SM Entertainment updates
,
SM Entertainment Lucas
,
SM Entertainment NCT
,
SM Entertainment WayV
,
SM Entertainment NCT Lucas
,
SM Entertainment WayV Lucas
,
NCT
,
NCT news
,
NCT updates
,
NCT Lucas
,
NCT Lucas news
,
NCT Lucas updates
,
Lucas
,
Lucas news
,
Lucas updates
,
WayV Lucas
,
WayV Lucas news
,
WayV Lucas updates
,
WayV
,
WayV news
,
WayV updates