KARD Makes Final Decision Regarding Their Contracts With DSP Media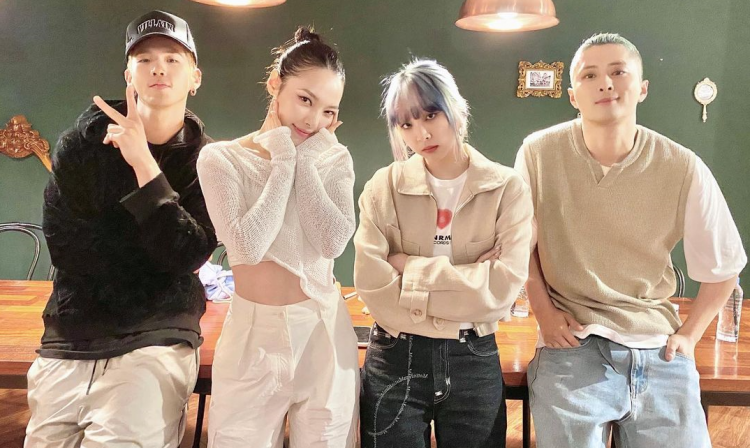 To the delight of Hidden Kards, KARD's J.Seph, BM, Somin, and Jiwoo have officially renewed their contracts with their agency, DSP Media.
READ: From Rising Stars To Veterans Without Promotions: These K-Pop Songs Have The Most Music Show Wins In The First Half Of 2022
Notably, DSP Media have gone on to confirm that the members of their co-ed K-Pop group KARD have renewed their contracts. J.Seph, BM, Somin, and Jiwoo are now ensured another three years with their company.
DSP Media's statement regarding KARD's contract renewal is as follows:
"Recently, KARD members BM, J.Seph, Jeon Somin, and Jeon Jiwoo discussed their future activities and vision with us. Based on mutual trust, they reached a consensus on what they want to show as a team and individually, and have all decided to renew their contracts with us for three more years. We plan to fully support KARD so they can carry out their activities both domestically and abroad in the future."
Congratulations to KARD for re-signing with DSP Media. Fans are excited to see what the K-Pop group has in-store in the coming years.
Previously in April, the members of KARD confirmed they would be making a comeback. They also announced a South American tour. At present, J.Seph, BM, Somin, and Jiwoo are promoting their comeback track "Ring the alarm."
Check out the MV for KARD's "Ring the alarm" here:
After KARD's comeback promotions, they will then begin with their South America tour at the end of this month.
READ: The Dark Side Of K-Pop: TWICE Reveals How They Overcome The Hardships Of Fame
Stay tuned for more news and updates regarding KARD and other K-Pop artists!
© 2023 Korea Portal, All rights reserved. Do not reproduce without permission.