From Rising Stars To Veterans Without Promotions: These K-Pop Songs Have The Most Music Show Wins In The First Half Of 2022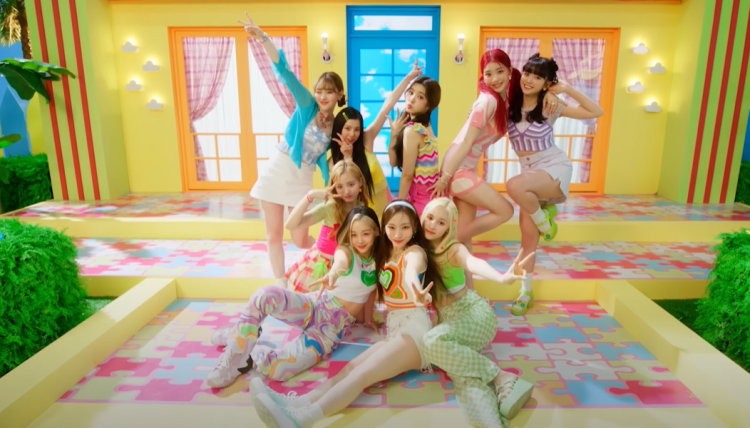 The first half of 2022 is over and for the past six months, the K-Pop scene is filled with hot debuts and exciting comebacks.
READ: BLACKPINK's Jisoo, Kim Minju, IU, & More, The Nicest K-Pop Idols In The Industry
Hot Debuts and Rising Stars
Rookie girl group Kep1er made its splashing debut into the K-Pop industry in January and marked the start of a new generation of rising idol groups. Aside from Kep1er, rookie girl groups like IVE, NMIXX, and LE SSERAFIM have left strong impressions with their respective debuts.
In fact, Kep1er, IVE and LE SSERAFIM won trophies for their debut songs proving their immense star power.
Kep1er's "WADADA" won three crowns while LE SSERAFIM's "FEARLESS" won four.
Meanwhile, IVE garnered a total of seven music show wins for their debut song "ELEVEN" and eight with its first comeback release, "LOVE DIVE."
The Starship Entertainment rookie group even surpassed BTS in terms of music show wins in the first half of 2022.
IVE is currently leading the race among rookie girl groups. With YG Entertainment yet to release a new girl group, the strong public response to its first comeback song, "LOVE DIVE," just shows that the Starship Entertainment girl group is shaking the scene and is on its way to join top names of K-Pop's 4th-gen stars like aespa and ITZY.
READ: Beauty For Days: The Best-Looking Idols Revealed In '2022 K-Pop Best Visual' Rankings
Statement Comebacks and The Return Of The Kings
After a difficult year that resulted in a member leaving, (G)I-DLE took a shot and returned to the K-Pop scene, bolder. With "TOMBOY," (G)I-DLE made a statement that they are not done yet. They are not just idols but artists that should be reckoned with for their art and not be judged with their style nor gender.
"TOMBOY" was a hit and continues to trend in platforms like TikTok. Just like IVE's"LOVE DIVE," (G)I-DLE won eight trophies for "TOMBOY."
Girls' Generation's Taeyeon also made her highly anticipated comeback with "INVU." The "Weekend" songstress won eight crowns with her latest release.
Meanwhile, K-Pop icon PSY returned to the music scene and worked with BTS' SUGA for the song "That That" which raked in seven music show wins.
The boys of BTS also made their comeback before announcing that each of the seven members will be focusing more on solo activities. Despite the short promotion period, BTS' "Yet to come" took home six crowns.
However, the highlight of 2022's first half is not BTS but rather the YG Entertainment boy group, BIGBANG.
The now four-membered boy group released their highly anticipated comeback and even with zero promotions, it was a huge bang! Since its release on April 5, BIGBANG's "Still Life" has won 9 music show awards making it the song with the most wins in the first half of 2022.
© 2023 Korea Portal, All rights reserved. Do not reproduce without permission.
Tags:
music show
,
Music Show wins
,
kpop Music Show
,
kpop Music Show wins
,
kwave
,
kwave news
,
kwave updates
,
Kpop
,
kpop news
,
Kpop updates
,
Kep1er
,
Kep1er WADADA
,
WADADA
,
LE SSERAFIM
,
LE SSERAFIM FEARLESS
,
Fearless
,
IVE
,
IVE ELEVEN
,
Eleven
,
IVE LOVE DIVE
,
LOVE DIVE
,
(G)I-DLE
,
(G)I-DLE TOMBOY
,
TOMBOY
,
INVU
,
Taeyeon INVU
,
Taeyeon
,
PSY
,
Suga
,
PSY That That
,
Suga That That
,
BIGBANG
,
BIGBANG Still Life
,
Still Life