Jessi Underfire For Allegedly Blocking A Fan On Her Personal Instagram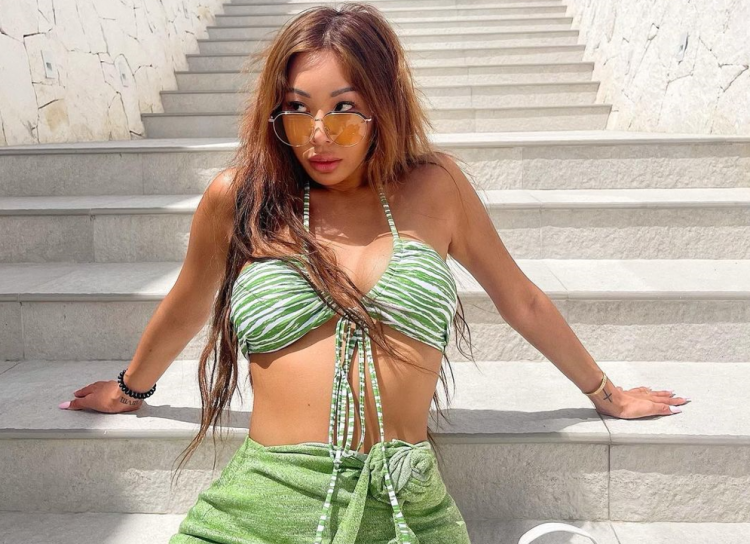 Recently, Jessi posted a plethora of photos of herself on vacation with her best friend Liz. In the Instagram post, the soloist was killing it with her sunkissed look. Notably, the soloist's comment section was swarmed with compliments and support from fans.
READ: Jessi's 'ZOOM' Music Video Surpasses 10 Million Views, Psy, TxT, And More Join the 'ZOOM' Challenge
Though some of Jessi's photos made some netizens question the soloist. Fans particularly talked about her complexion. To combat this, Jessi supposedly blocked one of her young fans.
TikTok user Hawa revealed, "Jessi blocked my little sister!"
Hawa (known as @lussurr on TikTok) posted a video to TikTok. In the video, she revealed how her 15-year-old sister, a fan of Jessi, got blocked by the soloist. Furthermore, Hawa's younger sister commented on one of the soloist's recent vacation posts, saying that Jessi seemed darker.
"So, this is Jessi's latest post, and my sister commented down below, saying, 'Oh, you look darker than usual,' which, yeah, she does," Hawa shared.
Not long after Hawa's sister commented, she was blocked by Jessi.
"Tell me why the user [is] suddenly not found. The funniest part about it is that my sister is a big fan of Jessi. Well, at least she got noticed by her like," Hawa expressed.
The TikTok video has gone viral on the day of posting. Many fans with Hawa that Jessi should not have blocked a fan due to a comment. Due to this, netizens have been calling out Jessi, tagging her in their comments.
Though not all of Jessi's fans are against what she did. Some went on to say that it was the lighting's fault for making the soloist look slightly darker than usual.
Furthermore, others pointed out that since Jessi was previously attacked with hurtful comments regarding her tanned skin, she could be sensitive to it. Thus, the artist could have interpreted the fan's comment negatively.
READ: 'Showterview With Jessi' Releases Statement On Recent Controversial Episode With TWICE
Since Jessi has had experience with taking negative comments, one way she has dealt with it is via blocking rude commenters. As of writing this article, Jessi has not yet released a statement regarding the issue.
© 2023 Korea Portal, All rights reserved. Do not reproduce without permission.