Netizens Surprised As Charlie Puth Accidentally Spills The Tea On Rumored BTS Collaboration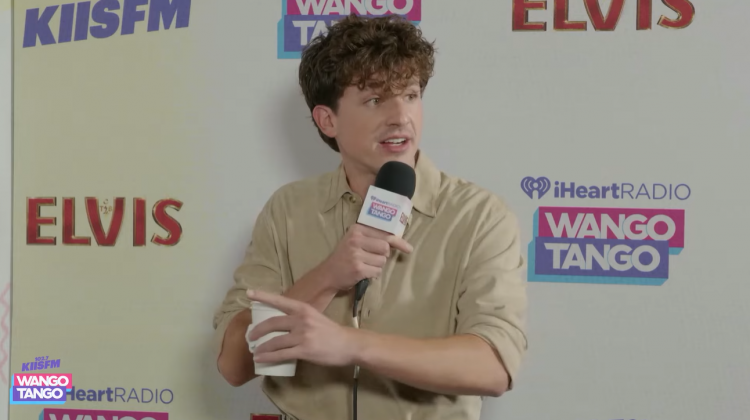 Previously, Charlie Puth teased fans about BTS being featured on his new song. But it seems like Puth's dream could finally be a reality.
I had a dream BTS was on Left & Right ................

— Charlie Puth (@charlieputh) April 28, 2022
READ: BTS' Jin, TWICE's Jihyo, NCT's Jeno, & More K-Pop Idols & Their Uncanny Allergies
There could be a collaboration brewing between Charlie Puth and BTS! Just recently, all signs could be leading to this. Charlie Puth and BTS' relationship is quite healthy. Jungkook has been a fan of Puth's for years, and it has been confirmed that they are fans of each other.
But recently, rumors could finally be put to rest as a BTS and Charlie Puth collaboration might be happening. In an interview at the Los Angeles radio station KIIS-FM-produced concert "iHeartRadio Wango Tango," Charlie Puth was asked about a supposed collaboration with BTS.
he basically confirmed this collab pic.twitter.com/hjCV7DsWHE — jk.97 (@jeonIves) June 5, 2022
The interviewer noted, "Fans think you have a collab with BTS. Fans are going crazy." Hearing this, Charlie responded that he heard about the collaboration as well.
READ: Jungkook Has Fun With ARMYs As The BTS' Member 'Shortly Returns' To Instagram
But it seems like Charlie Puth knows more than what most people think. This is because he surprised the interviewer by implying that collaboration with BTS already exists. The only thing lacking is a confirmed release date.
"And everybody in my camp doesn't know the day it comes out. We legitimately don't know the day it comes out," Charlie Puth blurted.
Hearing what Charlie Puth shared, the interviewer was surprised. But to add more to the hype train, Charlie shared that he and his camp actually do know the release date. But it had just recently been chosen.
"We do, but like we just figured it out," Charlie Puth revealed.
READ: BTS In The White House: U.S. President Joe Biden Has Nothing But Praise For BTS
After listening to what Charlie had to say, the interviewer was curious if this was an official confirmation regarding a Charlie Puth and BTS collaboration. Thus, the interviewer tried to find out more details.
The interviewer stammered, "Okay! So, there is a collab with... There is... We believe that."
Though Charlie seems to have realized what he has done, answering only with silence. Notably, the silence was loud and Charlie Puth's expression further added to the atmosphere.
© 2022 Korea Portal, All rights reserved. Do not reproduce without permission.