Dissatisfied With The Jury Ruling, Amber Heard To Appeal Defamation Case Against Johnny Depp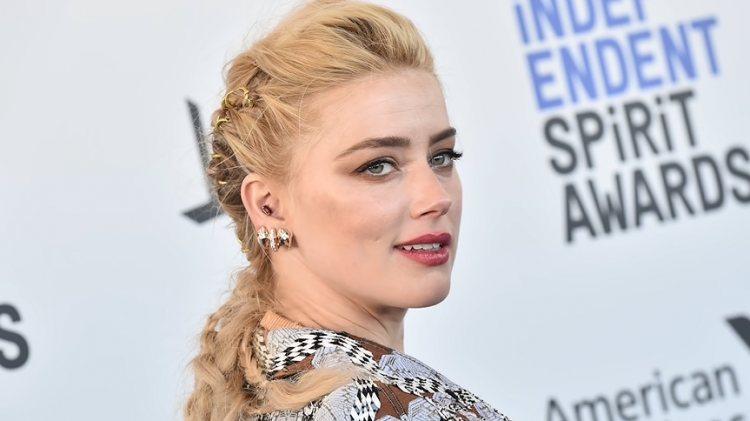 Amber Heard, who recently had to pay a large sum of money in a defamation lawsuit against her ex-husband Johnny Depp, has announced that she will appeal.
US Entertainment Weekly reported that Amber Heard is dissatisfied with the ruling made by a jury in Fairfax County and is preparing her appeal.
The "Aquaman" actress expressed she is "heartbroken that the mountain of evidence still was not enough to stand up to the disproportionate power, influence, and sway of my ex-husband."
READ: 'I got my life back': Johnny Depp Wins Defamation Lawsuit Against Amber Heard
Amber Heard also stated that the verdict is a "setback" that takes the society back "to a time when a woman who spoke up and spoke out could be publicly shamed and humiliated."
"I'm sad I lost this case. But I am sadder still that I seem to have lost a right I thought I had as an American - to speak freely and openly," Amber Heard stated.
Earlier on the 1st, a jury in Fairfax County, Virginia, USA, had unanimously ruled that Amber Heard had defamed her Johnny Depp. Accordingly, the court ordered Amber Heard to pay Depp $15 million. Meanwhile, In a countersuit brought by her, Depp was ordered his ex-wife $2 million.
READ: Johnny Depp Attends Jeff Beck's Concert Despite Ongoing Lawsuit Against Ex-Wife Amber Heard
However, it is known that the reason he appeals is because of the huge compensation. Amber Heard, who has been litigating since 2018, is said to be unable to afford the $15 million in damages as she had no income other than the appearance fees of "Aquaman and the Lost Kingdom."
Meanwhile, Amber Heard is set to appear in the DC Extended Universe movie "Aquaman and the Lost Kingdom" which also stars Jason Mamoa, Nicole Kidman, and Patrick Wilson. The second installation of the "Aquaman" is scheduled to be released on March 17, 2023.
© 2022 Korea Portal, All rights reserved. Do not reproduce without permission.