A Cosmic Triumph: WJSN Crowned As Queens After Winning It All On 'Queendom 2'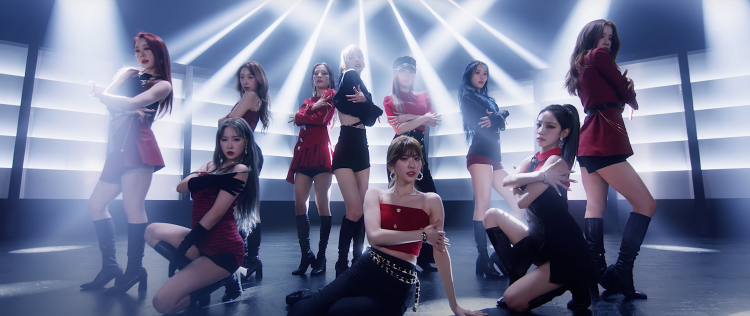 It is over. It is done. Cosmic Girls bring home the trophy to Starship Entertainment as they win it all on Mnet's "Queendom 2"!
The second season of Mnet's "Queendom 2" has finally concluded. Notably, fans will miss the energy and flare the female K-Pop artists have been bringing to the show. From start to finish, the stars have been giving their best performance to the delight of viewers.
READ: 'Queendom 2' Highlight: VIVIZ's SinB Once Again Combats Mnet's Potential 'Controversial Editing'
The members of Brave Girls, Cosmic Girls (aka WJSN), Kep1er, LOONA, VIVIZ, and soloist Hyolyn have not been holding back on their performances. Due to this, the female artists have been garnering attention every time they rocked the stage.
Recently, after a grueling competition, the winners of the show were revealed in the finale which broadcasted on the 2nd of June. In the final episode of "Queendom 2," the scores were tallied after the six teams dropped their new and final songs.
READ: Finale Fit For A Queen: 'Queendom 2' Releases Previews Of K-Pop Stars' New Songs For Final Battle
Brave Girls' performed their song "Whistle," Hyolyn dropped her song "Waka Boom," Kep1er released their track "THE GIRLS," LOONA performed their song "POSE," VIVIZ dropped their song "Red Sun," and Cosmic Girls rocked the stage with their song "AURA."
As per Mnet, the points collected for each performance helped in choosing the final winner of the program. Orbits and Ujungs cheered as LOONA and Cosmic Girls went head to head for the final crown.
After stellar performances from each artist, Cosmic Girls were crowned as queens as they tallied a total score of 81,020 points. The girl group tearfully showed their gratitude to fans, staff, and one another after they were announced as winners.
Following Cosmic girls in 2nd, 3rd, 4th, 5th, and 6th places were LOONA with 77,988 points, VIVIZ with 54,419 points, Hyolyn with 48,761 points, Kep1er with 46,976 points, and Brave Girls with 45,896 points, respectively.
Congratulations to Cosmic Girls for being crowned the winners of Mnet's "Queendom 2"!
© 2023 Korea Portal, All rights reserved. Do not reproduce without permission.
Tags:
kwave
,
kwave news
,
kwave updates
,
Kpop
,
kpop news
,
Kpop updates
,
Mnet
,
mnet news
,
mnet updates
,
Mnet Queendom 2
,
Mnet Queendom 2 winners
,
Mnet Queendom winners
,
Mnet Queendom 2 winner
,
Mnet Queendom winner
,
Brave Girls
,
Brave Girls news
,
Brave Girls updates
,
Cosmic Girls
,
Cosmic Girls news
,
Cosmic Girls updates
,
WJSN
,
WJSN news
,
WJSN updates
,
Kep1er
,
Kep1er news
,
Kep1er updates
,
Loona
,
LOONA News
,
LOONA updates
,
VIVIZ
,
VIVIZ news
,
VIVIZ updates
,
Hyolyn
,
Hyolyn news
,
Hyolyn updates