Cardi B Praises LOONA For Their SISTAR's 'Shake It' Performance On 'Queendom 2'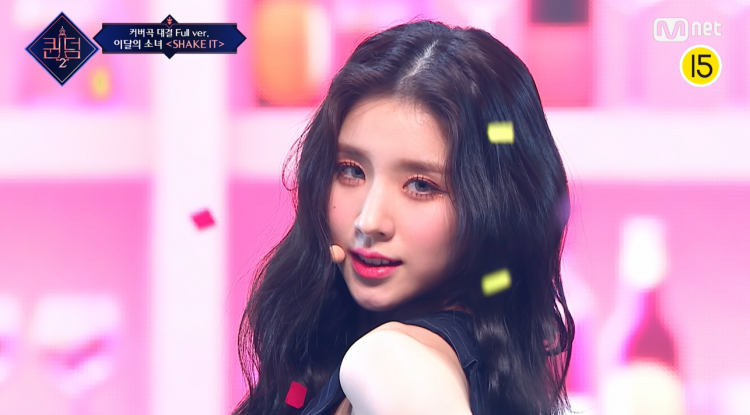 K-pop fans are among the supportive and vast in the entertainment industry. They are known to regularly show love to their favorite artists, being present whenever activities are done.
READ: 'KCON 2022 Premiere' To Have MONSTA X, NiziU, NMIXX, STAYC, LOONA, & More Superstar Artists As Performers!
Notably, K-pop has exploded on such a worldwide scale that most western celebrities have garnered a large amount of respect and love for the genre and its artists. That was recently evident when rapper Cardi B showed love to Blockberry Creative's K-pop group LOONA.
On the 14th of April episode of Mnet's popular K-pop show "Queendom 2," Blockberry Creative's LOONA set the stage on fire with a musical-inspired cover of SISTAR's 2015 hit song "Shake It."
READ: BLACKPINK's Jennie, WJSN's Bona, SNSD's Taeyeon, & More, April's Individual Brand Ranking Reputation Queens!
Coincidentally, American rapper Cardi B has recently been featured on a new single by Kay Flock that is also entitled "Shake It." Due to this, when Cardi B went on Twitter to promote the new music video, a fan replied to her tweet by mentioning LOONA and embedding the K-pop girl group's performance.
Blockberry Creative's LOONA is known for their amazing choreography. Even though the K-pop girl group has 12 members comprised of Haseul, Vivi, Yves, JinSoul, Kim Lip, Chuu, Heejin, Hyunjin, Go Won, Choerry, Olivia Hye, and Yeojin, their synchronization is second to none.
SHAKE IT BABY https://t.co/5T64TBifmo — Deen (@themetallicmoon) April 14, 2022
Not long after, Cardi B responded to the fan by replying, "I like it." Ultimately, LOONA's performance was so good with their latest performance on Mnet's "Queendom 2" that it caught Cardi B's attention.
I like it

— Cardi B (@iamcardib) April 14, 2022
It suffices to say that LOONA garnered another Orbit in Cardi B with their amazing performance on Mnet's "Queendom 2."
READ: (G)I-DLE, BLACKPINK, Red Velvet, & More, The K-Pop Queens For The Month Of April!
Stay tuned for more news and updates regarding LOONA and other K-pop artists!
© 2022 Korea Portal, All rights reserved. Do not reproduce without permission.
Tags:
Cardi B
,
Cardi B news
,
Cardi B updates
,
Cardi B LOONA
,
LOONA Cardi B
,
kwave
,
kwave news
,
kwave updates
,
Kpop
,
kpop news
,
Kpop updates
,
Mnet
,
mnet news
,
mnet updates
,
Mnet Queendom 2
,
Mnet Queendom 2 news
,
Mnet Queendom 2 updates
,
Queendom 2
,
Queendom 2 news
,
Queendom 2 updates
,
LOONA Queendom 2
,
Queendom 2 LOONA
,
Blockberry Creative
,
Blockberry Creative news
,
Blockberry Creative updates
,
Blockberry Creative LOONA
,
Loona
,
LOONA News
,
LOONA updates
,
LOONA Shake It
,
LOONA Shake It performance