GOT7 To Go Global? Jay B Teases International Ahgases With Possibility Of World Tour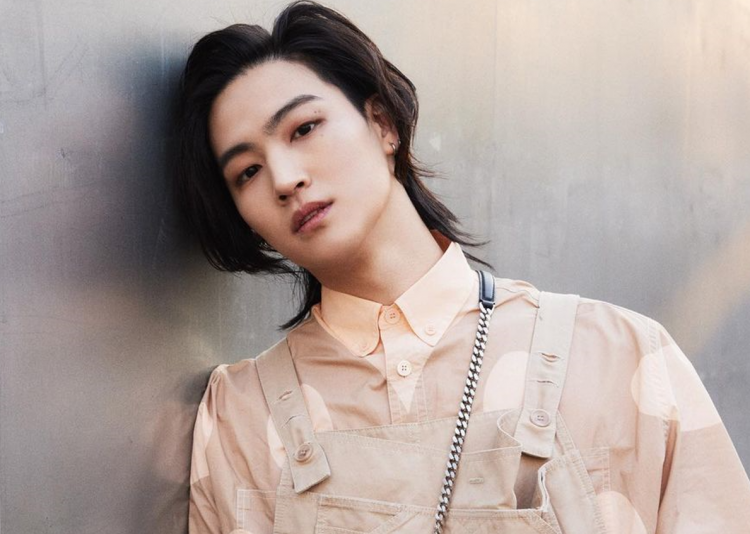 It seems like international Ahgases should prepare their money.
READ: When Passion Meets Burnout: GOT7's Jinyoung Admits He Almost Gave Up On The Industry
GOT7 recently dropped their comeback with their "GOT7" EP and title track "NANANA." On the weekend, the boy group also had their "2022 FANCON HOMECOMING" with "I GOT 7." The event was held at the South Korea Olympic Handball Gymnasium in Seoul.
Each of the two days was nearly 4 hours, with over 20 songs performed. Naturally, it left Ahgases, especially worldwide, wanting more. Now, leader Jay B seems to be teasing we might be getting more live events from GOT7.
Notably, Jay B has already scheduled an offline event. As per his label, H1GHR MUSIC, the GOT7 leader will have his "2022 JAY B 'NOSTALGIC' ON-OFFLINE FANCON" on the 18th of June.
Though Jay B's event is in Korea, the GOT7 leader hinted at possible international events for Ahgases. During Jay B and BamBam's virtual fansigns, the artist was asked if he would visit Thailand. To the delight of fans, he confirmed.
Additionally, Mark is slated to meet with Ahgases in Thailand for his "PULL UP" fanmeeting. Amazingly, BamBam is also confirmed to be the official host for Mark's event. The two GOT7 members have already left South Korea and have arrived in Thailand.
05252022 BamBam & Mark arrived in Thailand.#WelcomeMarkBamBamToThailand@BamBam1A #BAMBAM #뱀뱀 @marktuan #MARK @GOT7 #GOT7 #갓세븐 #IGOT7 pic.twitter.com/VcJsbMD0pa — Team BamBam Space ‍️ (@TeamBamBamSpace) May 25, 2022
Ahgases are connecting the dots and finding more evidence through GOT7's recent interactions and statements. Fans believe that there might be an international GOT7 event. Ahgases hope that there would be a world tour before the Korean members start their military service.
In another virtual fansign call, GOT7's leader was asked if he would go to the US. Initially, Jay B was unsure of what to say, but he implied that he would go to the states. But the artist noted that fans should wait for not only him but for all the other GOT7 members.
I asked Jaebeom if he plan on having a concert here in the US and he said may be. He has some things to do this year but he will try. If not to wait for him and also to wait for all the members pic.twitter.com/of5ibrmkwk — Kritika ✵ (@ahgatika) May 24, 2022
READ: 'We Sacrificed Our Childhood' GOT7's BamBam & Yugyeom Spills Tea On Debuting At Such A Young Age
"Maybe. If I can. Yeah, if I can go to the U.S. But I have some other things, but I'll try to. Just wait for me and other members," GOT7's Jay B expressed.
© 2023 Korea Portal, All rights reserved. Do not reproduce without permission.